4 Trends to Wear with Your Black Leggings This Summer
Black leggings are often considered to be the holy grail of activewear; the backbone which is responsible for keeping the bandwagon alive for so long. By now, we all have mastered the art of wearing a pair of black leggings, regardless the occasion, but it can't hurt to upgrade. This summer, enthusiasts have taken the trend of wearing black leggings a step further by combining it with other trends. Fitness leggings wholesale manufacturers have an abundance of similar products featuring different textures of black sitting in their inventory, waiting to be stylized appropriately. These style inclinations are quite in the spotlight themselves, so, the result is impressive. Whether looking for a grunge inspiration or a polished elegant, each of the ensemble mentioned here aims at something unique and something impressive. They are summarized here.
Teaming the pair with a plaid shirt
A plaid shirt will never go out fashion, under no circumstance. It is safe to thus combine your black leggings with a plaid shirt. Just for a different appeal, opt for a button-down that doesn't come in red. Black, grey, white, ivory and yellow can be great picks. An oversized version will add a dash of grunge to the attire. Complete the ensemble with a pair of ankle length boots. Let the hair be loose and skip on any accessories to look natural. For extra bot of comfort, opt for a plaid shirt that is constructed using cotton.
Under a ballerina-inspired crop top
Though the ballet-inspired clothing trend was short-lived (we still love it all the same), combining it with another stand out trend is a great way to resurrect it from being almost dead. The crop top which imitates the upper portion of a tulle lends a pretty vibe to the leggings. Pastel shades like soft pink, beige, baby blue and light mauve will add a more feminine approach to it. However, for this particular look, opt for a more textured black legging available with wholesale fitness leggings manufacturers for a stand out appeal.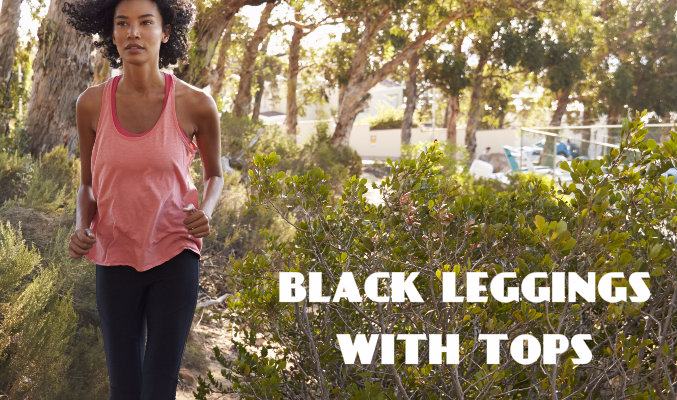 With tops that feature statement sleeves
Statement sleeves are so 80s and given that the trends from the most powerful era are making a comeback, don't be surprised that it actually features on the list. Anyhow, getting back to the point, statement sleeves is totally in right now and is featured on different clothing items like sweaters and tops. A long sleeve that hangs loosely around your hands is classy and elegant. Again, lighter shades will allow you give a more definite summer look to it. Wear a pair of white trainers to complete this uber-polished casual ensemble.
Or sheer tops
Okay, admit it! Sheer tops are sexy. Combined with a pair of leggings, the result is undeniably voguish. There is nothing extraordinary about a sheer top- it is a simple appeal that makes it stand out. Add glitters or embellishments or leave it just simple, wearing dark colors or lighter shades, sheer tops can adapt to all. To make it work out with a pair of black leggings, you need to be a bit careful. Wear a black sports bra underneath to keep the rest of the look in sync. To add a dressy appeal to it, wear simple accessories like a neckpiece or statement earrings. Sneakers or pumps is completely reflective of the occasion you are planning to attend wearing it.
Thus, give your black leggings the attention it deserves by wearing it right and teaming it with the latest trends of the circuit. Fitness leggings suppliers have the coziest black leggings displayed in the inventory that can be purchased in bulk by the retailers. To avail discounts, register with the manufacturer today!