4 Types of Lingerie Every Woman Should Have This New Year
Lingerie is an important part of dressing up. You know it is. The consequences of making a wrong choice of lingerie are too harsh and you know that. So how to do you make the right choice? How to choose something that is perfect? Here is a list of lingerie that every woman should have in their wardrobe. Want to know what they are? Keep reading.
Corset
The first corset came in to being in the 1550s when Catherine de' Medici, the wife of King Henry II of France banned thick waists. The corset is known for its slimming powers. It gives your silhouette a shapely illusion making it a great choice for all who want to highlight their bust and hips while hiding their "thick waists". A corset clinches the waist, giving you a curvaceous figure. Underwear manufacturers USA based have corsets in different colors that add to the overall appeal.
Best when– worn to hide the belly fat.
Shapewear
The blessing called shapewear has redefined female dressing, especially when it concerns party and festive dressing. You want to often time want to slip into a nice dress for some big party but without dieting that seems like an impossible feat. This is the shortcut you need. No crash diet, no workout. Just wear a shapewear and you are golden. A shapewear works like a corset but covers the entire bust area to the thighs.
Best when– worn under tight-fitting clothes and you need to hide your belly.
G-strings and Thongs
Rather than going commando, why not slip into something that is part sexy, part comfy and barely reminds you of its presence. Part comfortable because if you don't get the G-string or the thong in the right size, you will be in deep waters. In fact, the wrong size can make it impossible for you to walk around. So ladies, make a right choice. Also, it is hardly visible, making a great pick when scanty clothing is your aim.
Best when– wearing body-con dresses and skirts, form-fitting pants and shorts, and when going for a swim.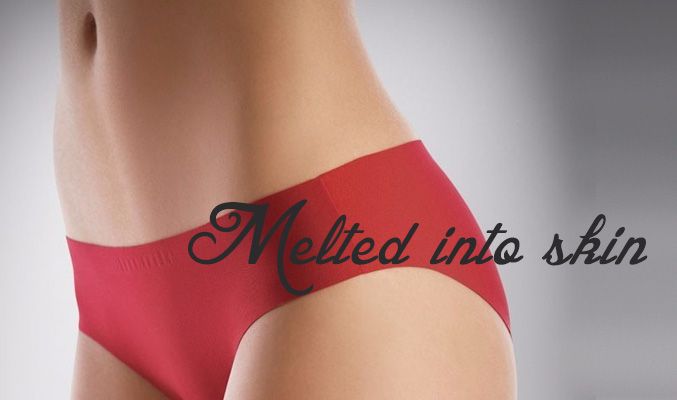 Seamless Panties
Unlike your G-string or thong, these won't give you a wedgie. It is like your regular panty minus the hard seams sticking your skin. It feels absolutely great and is a comfortable pick for daily wear. The biggest advantage of seamless panties is that they can melt into your skin and don't show up even when you are wearing something extremely tight. Underwear manufacturers USA based have the best seamless panties in a wide range of shades and textures displayed in their inventory that can be purchased by the retailers.
Best when– worn every day and you love comfort.
Thus, you can now feel beautiful both over and under by picking the right lingerie. Without the right lingerie, you know no amount of good clothing and effort can be appreciated. Your ensemble gets ruined. So pick the right one and add these aforesaid pieces to your underwear collection. Wholesale underwear suppliers are offering great discounts on bulk purchase of the same. Retailers can register today for unlimited access to the inventory.