5 Clothing Ensembles from the Duchess of Cambridge that Everyone Needs to Try
The Duchess of Cambridge, Kate Middleton, has always been the spotlight for her perfect fashion choices. She has given women all around the world enough motivation to up their style game. Because of her jaw-dropping appearances, we now have outfit inspiration for five different occasions. They can be summarized as follows.
#Inspiration no 1: For dinner dates
The latest appearance that the Duchess made was at the garden party to celebrate the Queen of Warsaw during the royal tour of Poland. Her custom made a white dress with black detailing along the waist and the matching pearl accessories (read neckpiece and earrings) made her look ethereal. She tied her hair in a bun and wore black heels to complement the attire. And wow did she win the hearts! Give it a try when going for a dinner date with your partner and surprise him.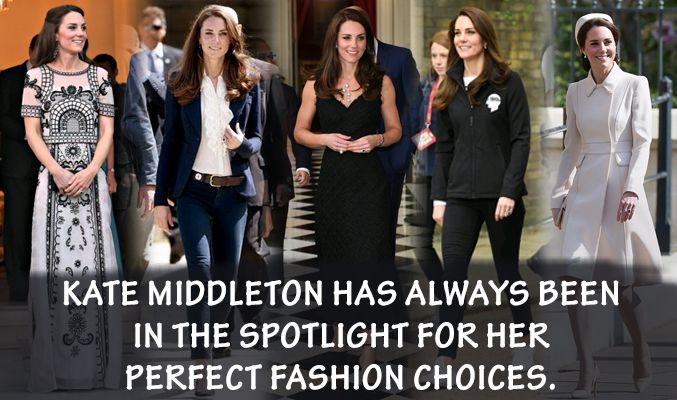 #Inspiration no 2: For airport
Middleton surely knows how to blend comfort and elegance, especially when flying is the task at hand. She wears a white knee length coat dress with nude pumps and minimal makeup. The simple yet classy clothing combination proves that you don't need to look like a hobo when travelling. You can get the similar dress designs from the most coveted private label dress manufacturers.
#Inspiration no 3: For office
Blue flare pants teamed with a plain white top and structured blazer in the same pristine shade is everything you need to woo your colleagues. Though the Duchess of Cambridge wore this ensemble to the 1851 Trust Roadshow, the sheer sophistication of the ensemble combined with the dash of conventionalism it offers makes this the perfect workplace wear. A pair of neutral wedges and minimal accessories is all that is needed to stand out in the crowd.
#Inspiration no 4: For a night out
Though Kate Middleton wore this during the day of her visit to the British Embassy in Paris, the appeal of the dress is too hard to ignore. Perfect for an evening out with friends, a black tweed gown, of which you can adjust the length with the help of private label clothing suppliers, ups your appearance by volumes. A thin leather belt, pearl accessories (read neckpiece and earrings again) and black strappy heels were the right choices for accessories that only adds to the wild yet elegant approach to the dress.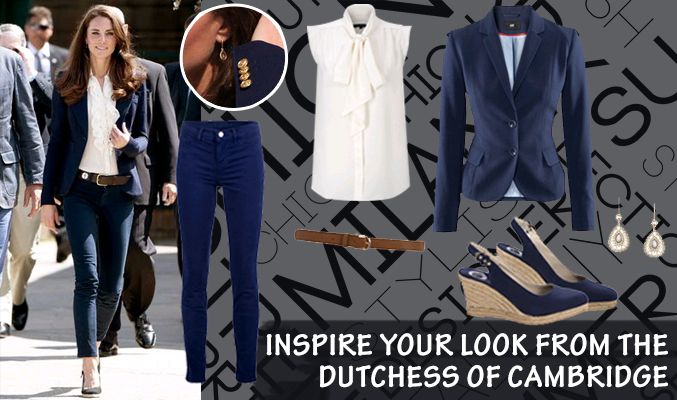 #Inspiration no 5: For the most casual occasion
If you thought that the Duchess was all about chic dresses, you were completely wrong. When she showed up at the Virgin Money London Marathon in casuals, it was something that garnered much attention. A pair of cropped jeans in black, teamed with a white casual shirt and a black zip up jacket, and also a pair of white sneakers, is all you need to make an impression. Whether you are going to the coffee shop or just planning to move around the entire day, this is the right clothing combination you need- comfortable and spontaneous.
On that note, the Duchess of Cambridge has influenced all of us enough with her impeccable sense of fashion and she still continues to do so. Draw motivation from her clothes and up your style quotient. Top manufacturers offer wholesale private label clothing that has been designed being enthused from the above-mentioned clothes. Retailers who want to make a bulk purchase can register with them today for securing massive discounts.