7 Looks to Try Out When Working Out This Winter
Winter is here! And we also know that exercising is important. Working out daily keeps the equilibrium between the mind and body maintained. You might not be a conformist gym person and like it outdoors. No snow and frost should be able to stop you from being healthy, especially with the festive season here and the non-stop gorging fest devouring the best of us. So if you are feeling sluggish, then here is a perfect motivation for you. Following is a list of stylish clothing combination that you can totally try in this chill as wholesale workout clothing manufacturers have a great line assembled only for you.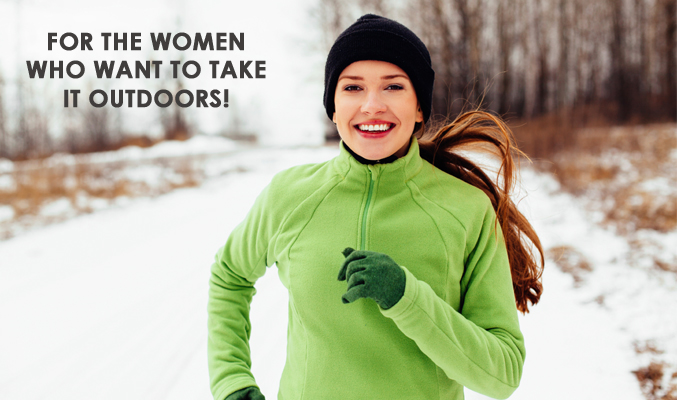 1…. The first look to try out is something that is very basic. All you need are your regular gym clothes. Ananimal printed tank top paired with solid jersey leggings worn under a puffer jacket will help you stand out. A pair of low top sneakers in neon shades will provide a right edge to this simple yet modish ensemble.
2…. If you are planning to go for a run early in the morning, then this look can be your pick. A proper fitted sports bra in neon can be worn with a high compression legging in grey. The look can be completed with a pair of running shoes in basic shades of black or grey. A sleeveless quilted jacket and a pair of gloves will keep you protected from the icy early morning wind. A printed headband will not only keep your hair in place but will also lend you a cute appearance.
3…. The third one is for all those dare hearts who want to stay in touch with their fashionable side with all regards to the weather. A layered look is what you should opt for. A solid sports bra combined with a colour block leggings will work wonders for you for it will create an illusion of stratums. A pair of sneakers and a beanie in bright and vibrant colour can be great choices for accessories.
4…. Adorable and charming, the fourth ensemble will help you garner compliments from all the onlookers. You can match a solid t-shirt with a pair of printed sweatpants that have cuffed hem. White trainers, quilted jacket and knitted beanie with pompoms can be very endearing.
5…. Again for the women who want to take it outdoors! Team your high compression leggings with a jersey sports bra, with both in contrasting shades of solid. Biker gloves will keep your hands protected, while a running jacket will shield you from the wrath of winter. A pair of running shoes in conventional palette will keep your feet protected.
6…. Designed for all the ladies who want take it rough, a racer back sports bra with printed leggings are the perfect combination. A graphic hoodie and a pair of casual sneakers will lend you the edge and help you make a distinct statement.
7…. If you are looking for something quirky and eccentric, then a bodysuit in vivid and vibrant shade can be your best friend. Combine it with a well-fitted jacket in some basic tones will help you avoid being too flashy. A beanie will help you keep you protected from the chilly winds. A pair of running shoes in the same tinge wills only oomph up your sex appeal making heads turn.
Wholesale fitness clothing manufacturers are giving great opportunities to all the retailers for placing bulk orders that will help them update their store collection with the latest winter- inspired fitness clothes.