Athleisure Trend in 2020: A First-rate Wholesale Fitness Clothing Manufacturer is Paying Heed!
Do you think that wearing your gym wear is restricted to your gym only? Well, it would be quite an injustice to your stylish gym wear if such a norm had been applied for the recent trend of mixing athleticism with leisure and lounging has taken the world by a storm. From Rihanna and Beyoncé to Pharrell Williams—everyone has been seen sporting athleisure outfits everywhere. Well, although you can spend thousands of pounds and dollars to get yourself the perfect athleisure outfits, if you ask us, we'd ask you to keep it simple but stunning. Athleisure is the new name for casual fashion and in the US, it is creating a rippling effect among the fitness freaks and fashion lovers.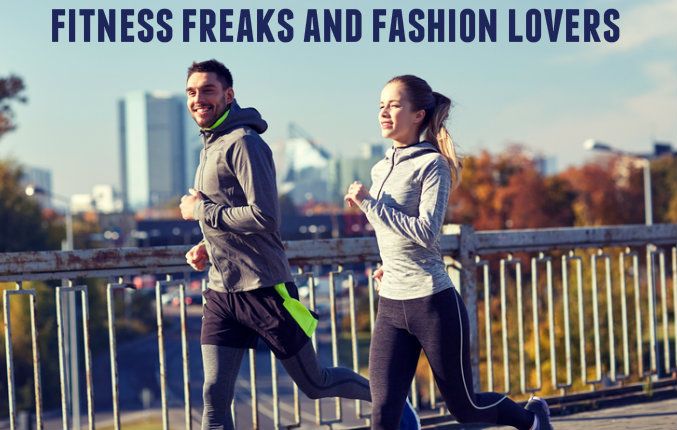 Here are some of the tricks to get yourself the perfect athleisure outfit without having yourself almost rupture your bank balance—
All You Need is a Pair of Black Yoga Pants: Black cropped skinny yoga pants pronounce comfort and relaxation to you. Now, you can wear this cropped yoga pants outside your gym too. Just team it with a baggy tee and put on a comfy pair of flat ballerinas or a pair of sneakers. That's it. Go out for that casual Sunday brunch or hangout with your friends by being different and looking smart, casual but different!
Bring Out Your Colorful Tights: Colorful tights are no longer meant to add a dash of color to your mundane gyms. But you may now wear them with your dressy monotone tunics for the girls' night out, or team it with a bright, baggy tee for the perfect picnic with your friends. Although flats are more preferable, you may as well jazz up your look with bright high heels too! Get the best tights at the wholesale fashion clothing manufacturers nearest to you at mind blowing rates!
Add Zipper Tops to Your Wardrobe: Zipped tops in the manner of track suits are quite a rage today. They enable you to look smart and fit while, at the same time, making you look equally comfortable and relaxed. You may team this with your regular denims—or ripped ones to look more chic—or even with your linen pants. The idea is to portray yourself as super comfortable with an i-don't-care-much-about-clothes attitude while making a great fashion statement on the go! You may get the best ones at great rates at the wholesale fitness clothing manufacturers nearest to you!
Use the Sneakers or Canvas Shoes All Day Long: Sneakers or sports shoes ain't no longer to be used within the gym or the sports arena. You may now wear them all day long—be it with your denims or your tights and baggy tees, or you zipper tops and jeans. They look casual yet stunning always!