Be a Shining Star in Cricket Clothing Arena
Presently, cricket is like the shining star of sports. Numerous financers, glammed up matches, high paid players all have contributed to make the bat and ball game a high profile package. This game of riches of course provides the best quality sports wear and accessories to its celeb players. And why only the big league? The great number of cricket clubs and associations are around us, all opt for good quality uniforms for their players. As when it comes to performance, comfort matters!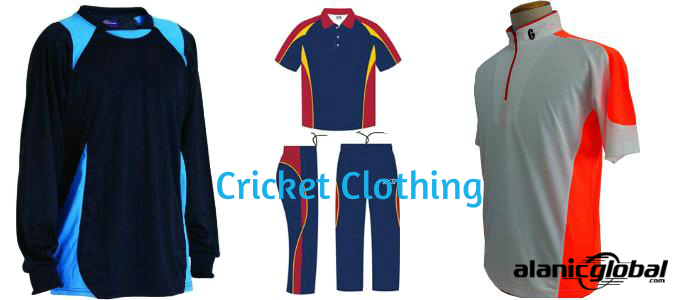 Cricket Power Play
Cricket is currently world's one of most popular outdoor games. Many countries including India, Bangladesh and Sri Lanka take part in it with lot of enthusiasm and fervour. Though officially Hockey is the national game of India, the countrymen are literally crazy about this particular sport. And these days short span league matches have become the hottest attraction. Apart from the star players many other young players get the opportunity to showcase their talent on this platform. As a result this is inspiring thousands of kids to take the sport seriously and that clearly indicates a sky-high future for cricket.
Clothing in Cricket
One just cannot give his or her best shot unless he or she is at ease. High quality fabrics are necessary for our skin to breathe, especially in sports. The wholesale cricket clothing suppliers make sure that our hardworking players never feel shaky due to garment discomfort. Skin-friendly clothes in great variety make the wholesalers run high on their trade.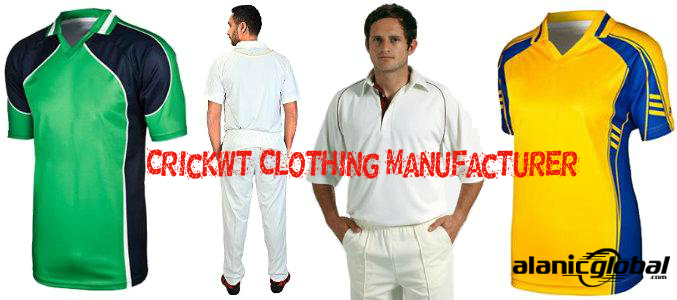 Abundant Choices
You get to choose from multi-coloured to single shaded clothes. Go double coloured shirts, jerseys with designs, shirts in a single colour, sublimated t shirts, singlets and shorts. They also provide matching caps with the jerseys, so you may select them in matching fashion or in contrast. The cricket clothing manufacturers also provide the traditional white uniform. If it is a test cricket match in your club, you can get sets of these.
Generally, the branded stuffs are too costly to afford for the clubs. So it is better to invest in something that offers similar quality fabric in comparatively lesser prices. Plus, as claimed by the cricket clothing manufacturers these cricket jerseys are made of dri-fit fabric that soaks the unwanted body moisture quickly leaving your body fresh. So that nothing comes between you and your performance.