Bucket List of Items Every New Cyclist Needs
Customers who are new to road cycling are aware that having a bike isn't the be all and end all of the activity. Having proper cycling equipment is extremely essential for those who are trying to take up the sports seriously. Nowadays most people have cut off on diesel and petrol run vehicles, and have opted for cycling for travelling distances as it is an eco-friendly alternative. The governments of various states have also constructed pathways designed exclusively for cyclists to make it even more convenient and promote anti-pollution.
Hence, given below is a beginner's list of cycling equipment that retailers should at once get their hands on, so as to meet up to their customers' requirements: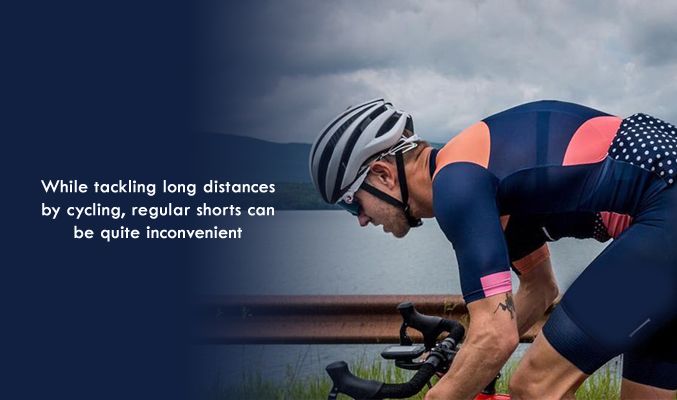 Padded shorts for extra support
While tackling long distances by cycling, regular shorts can be quite inconvenient. This is because cycles come with seats that are firm and small, providing not much surface area for the back to rest on while sitting. The continuous pressure applied while covering long distances can cause pain and discomfort. This is why, padded shorts provide that extra support to the buttocks, by uniformly distributing the pressure and reducing the impact.
Retailers can now make sure their customers are able to cover longer distances without any impending feeling of discomfort by purchasing padded shorts from only the best cycling clothing wholesale manufacturers in the US.
Cycling jerseys for convenient riding experiences
Cycling jerseys are especially designed for those who aim at covering longer distances on the bike or participating in sporting events and races. The lightweight fabric of these jerseys is exclusively designed to keep the body cool even while riding for hours in the sun. These sport jerseys have sweat-wicking and quick-drying abilities that don't allow the sweat to stick to your body providing a long-lasting experience of comfort and agility.
Cycling gloves for better grip
Proper grip is of primary importance when it comes to cycling. While out in the sun riding for long, arduous hours, hands tend to get sweaty and slip off from the handles of the bike. This can cause hindrance and distraction while riding and slower the pace. In order to avoid such a situation, cycling gloves are the optimal choices for customers. Made of premium quality latex that provides a firm and unfaltering grip on the bike handle, these gloves are made up of durable material that are easy to slip on and use every day.
Retailers and private level business owners can now get their hands on these leading trends and convenient items for budding cyclists, from the best sports clothing manufacturers and cycling clothing wholesale manufacturers, to make sure they always are ahead of their competitors.