Bulk Order Exclusive Clothing Pieces Inspired by Rihannas' Fenty Fashion Aesthetics
When Rihanna introduces a new fashion trend, it somewhat assumes a classic status for its inclusive appeal. Hence. no wonder, the fashion line started by her has set up a new standard in the clothing scene. If you have a look at the collection, chances are that you'll come across such clothing pieces that are designed in such a way that it has a league of its own.
In fact one of the popular private label clothing manufacturers have come up with a unique collection of clothing that you cannot afford to miss. Thus, read on the blog below to know more about the clothing that manufacturers are curating inspired by the fenty fashion line.
Pastel toned work suit
A pink work suit is a great way to incorporate authoritative clothing into your office wardrobe with a nod to feminism. Hence the pastel pink color is exactly what you need to do so.
The fanny pack around the waist is an added advantage that will allow you to imbibe the latest trend without looking out of place.
Oversized white denim shirt
The oversized white denim shirt is a unique way to incorporate the casual trend into your clothing. Hence, the best way to make the statement piece of the outfit is by pairing it with a neutral toned bottom wear.
Hence you can either opt for a beige toned cargo pant or create a low-key denim on denim look with a light wash skinny denim pant. Regarding the shoes you can opt for a pair of kitten heel pump to complete the attire.
Corset dress
The corset dress very much looks like a fitted oversized shirt. Even though you cannot necessarily wear it for the office, you can still combine it with a pair of earthy toned boots to complete the look.
Regarding the make-up you can opt for something like a nude face with some extra highlighter for some much needed glow on a boring weekday.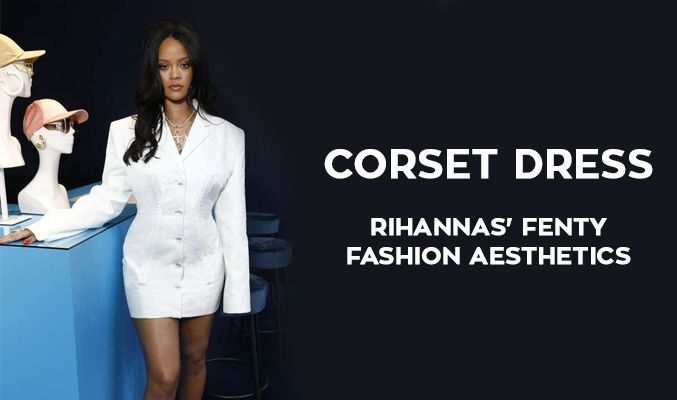 Reversible parka
A reversible parka is the best utility clothing piece you can opt for. The reversible factor adds a edge to your clothing, which means you can practically style an outfit for a cool transition look.
Neutral tone being the basic colors of the jacket, the best way to style it is with a pair of pop colored bottoms.
Fenty denim skirt
The white denim skirt is perfect for the summer given that you can pretty much pair it with every possible complimentary seasonal trend. Hence, you can create an array of outfits with the skirt which basically comprises of neons, boho, modern hippie, etc.
Make sure to play around sensible colors namely either brights or earthy tones. In case of the shoes, black boots are the perfect way to seal the deal. For the makeup you can opt for mermaid eye make up with nude lips and peachy blush.
Your answer for how to start your own clothing line is the inclusion of quality and trendy clothes in your store. Hence, make sure to get in touch with a popular wholesaler if you want to bulk order quality clothes.
The collection basically consists of affordable pieces therefore make sure to contact the support team accordingly.