Choose the Best in American Football Clothing to Boost Your Team Spirit
American soccer or American football is among the most popular sports that are played in USA, and young people are frequently drawn towards playing it on a professional or an amateur level. In fact, numerous American colleges have their own football teams as well. The game has become incredibly popular among people of all ages due to its ability to provide with great excitement and entertainment. Young people love to play this sport as it provides with a great way to flex their muscles as well as work as a team to defeat the opponents. In other words, it also helps them to develop a team spirit.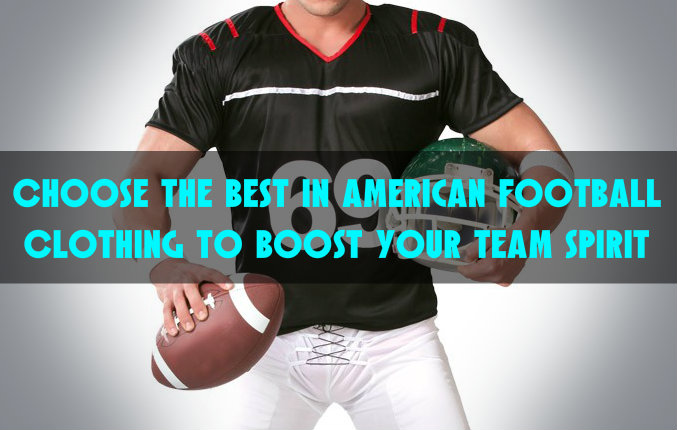 Importance of American football clothing
Like with any field sport, you need the right kind of clothing items and American football is no different. Whether you are playing as an amateur or as a professional, you will need the right kind of American football jersey to represent your team. Your opponent team will also be required to sport a separate type of jersey that will be identified with their team. Apart from jerseys, you will also require American football shorts that should be made according to the sizes of the individual players. Many teams prefer to have a separate set of jerseys and shorts for the practice sessions, and you may need to place orders for that as well. To make sure that your jerseys and shorts are made in the right manner, you need the help of a professional who is used to manufacturing such clothes. An american football clothing manufacturer and supplier can help you to have bulk clothing items made in perfect measurements.
What to look for in an American football clothes manufacturer
When it comes to placing bulk orders for American football clothes, you need to keep in mind the requirements of the players who will be performing on the field. The players will often be required to play in conditions of heat and sweat, and so the clothes should be made in a way that allows them to be comfortable. The materials of the jerseys should allow the players to breathe easily. However, as football is a sport that involves a lot of wear and tear, the materials used for making the jerseys should be strong enough for withstanding rough usage. That being said, you need to get in touch with a sports clothing manufacturer who can present you with bulk items at lower rates while at the same time keeping the quality of the products intact.