Cricket Clothes for the Amateur Teams- A Definite Buying Guide
The recognition of cricket has surged high in recent times among the high-schoolers and college-goers. More and more youngsters are flocking to this sport. This is true even in USA, which has always been predominated by football and basketball.
This trend shift in this sport has created a space of opportunity for small clothing businesses to tap on the large (and less-demanding) amateur cricket players with clothing wholesale. And the fact that top cricket clothing manufacturers already caters these younger players with the right type of wholesale, banking on this flourishing niche gets even easier for the businesses.
Buying Cricket wears for the LOCAL amateur cricket team- A slight shift in strategy
Of course every cricket player- professional, first class or amateur- wants premium quality wears that ooze high comfort and breathability, which subsequently supplement in their overall performance. But how much budget they are going to allocate on these cricket uniforms differs widely. While professionals have no-such thing as 'budget cap' and they usually go for the best possible jerseys and trousers available, the resources are somewhat limited for the high school and college cricket teams.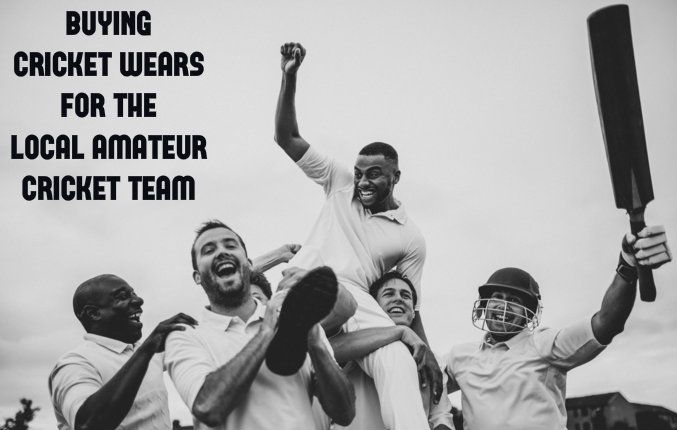 Amateur cricket teams might not (and probably- will not) spend as much on their uniforms as the professionals. And this is something that the bulk buyers must keep in mind when buying their wholesale. Keep the quality high; keep the price low.
Another area where these two consumer bases differ is "what they buy?" While the professional teams would purchase an all round gear that would include many types of jerseys (full sleeves, short sleeves), vests and jackets (for practice sessions), trousers, shorts and more; Amateur team might not have this much of leeway.
High school and college cricket teams usually stick with the standard items of standard custom varieties. Half-sleeve jerseys with high-performance trousers are more demanded. So it is likely a good idea for small clothing businesses to avoid bulking the items that aren't as demanded by this consumer base. A simple tops and bottoms wholesale collection for these amateur cricket teams is much capital-friendly and financially-sane option.
These are the two important aspects that small clothing businesses must consider when buying their wholesale if they are trying to target their local high-school and college cricket teams. Dialing a good supplier would further ease up the buying process, given that these cricket clothing suppliers very well know the needs and demands of this surging consumer base.