Custom Clothing Can Provide that Edge Separating You from the Rest
With apparel playing a far more important role than just a bare essential needed to cover the body, customization opens up a world of opportunities. No two body shape and structure is the same and personalities differ from person to person. Clothes today play a major role in defining one's character and it is often viewed upon as an extension of the wearer's personality. With garments being used as promotional products, the custom clothing industry received a further boost. The advancements in technology have certainly helped in making personalized apparel easy and cost-effective. Take a look at the various applications of customized clothing.
Uniforms
Schools and other educational institutions as well as various corporate organizations have a specific dress-code that everyone associated with the establishments will have to abide by. Custom clothing manufacturers make it possible for the creation of uniforms that all have the same design and the inclusion of the organization's logo, name or other such details. Uniforms make individuals feel like they're part of a family and that enhances productivity.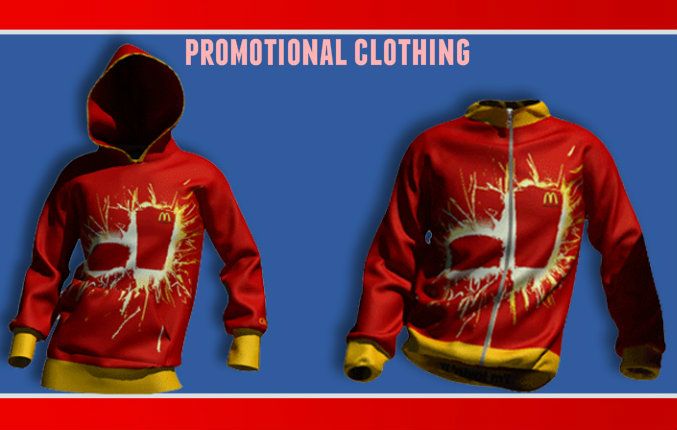 Promotional Clothing
Promotional clothing is increasingly being included in existing marketing and advertising plans by small to big organizations. It might be giving away at music festivals, used to promote a sports team or spread awareness regarding fitness or uses to boost the brand name of a company. Custom clothing design manufacturers are able to design and create not just tees for promotional purposes, but also pants, jackets, towels, swimwear and other activewear. Garments carrying the name or logo of any organization instantly attract the attention of passersby and contribute towards word-of-mouth marketing.
Sports Uniform
Customization has hugely done a favor to the sports clothing industry. Whether soccer, rugby, cricket or any other sports, it is important for one team to look different from the rest. Personalization helps sports club owners to be able to design uniforms for the whole team carrying the name and number of players, team colors, club logo, sponsors names and such other design elements. It helps to create an identity for a particular team and also leads to creation of other merchandize related to the particular sports team that fans take home as memorabilia or to show support for their loved team.
Makes Starting One's Own Fashion Brand Easy
Independent designers and fashion entrepreneurs can make use of the services offered by wholesale custom clothing manufacturers to launch their own distinct product line. Customization allows for choosing dye-sublimation printing technique, embroidery or embellishments and helps in the creation of private label brands that run high on uniqueness.
Whether you need to design uniforms for the children of your school, dress up your sports team, promote business name or start your own clothing brand, get in touch with renowned manufacturers and get talking about the possibilities.