Custom Clothing Manufacturers are a Boon for the Buyers
The world has become smarter and the custom made clothing manufacturers have a lot of contribution towards it. They develop their product as per the taste and preference of the people and mostly cater to large volumes of requirements.Small business units, retailers and even the wholesalers identify the vogue among the customers and likewise buy in bulk from the producing firms, availing off high rate of discounts.
Suppose you are a trader and you figure out that a particular dress you saw on a star would be an instant hit with your set of customers. All you need is to get in touch with one of such custom cloth manufacturers and give them an idea about the dress of your liking. Just make a mention of the color, the design and the fabric to be used. Your dress will be developed in huge volumes. Styles and designs of both men and women can be addressed.
There are small business units and traders who are innovative and want to design their own dress for the customers. They sketch the design and the custom design clothing manufacturers make their dream come true. The cloth manufacturers stitch the dress of the same design in good volume for the traders and also provides a platter of options regarding the fabric, the embroidery, the colors, the linings and many more before developing the final product.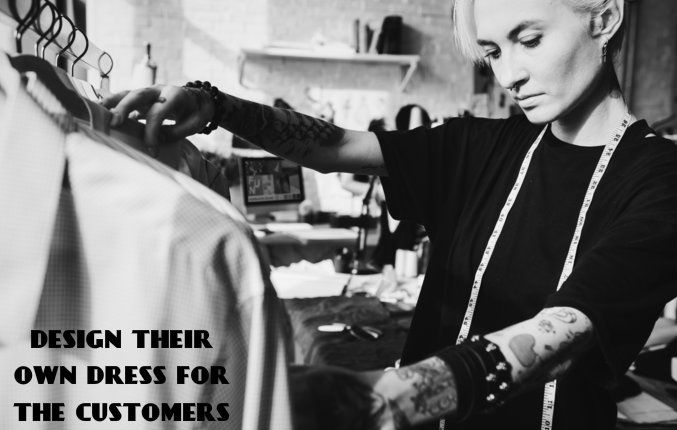 The custom clothing manufacturers have their presence on the internet where a wide variety of products are on display. Whether it's the men's jacket, shirts, trousers or the women's apparels the options are huge for all those who seek to buy in big numbers . These options exist not only for the formal wears, but also for the party wear for both the genders. Various queries on fashion and design also get answered on this platform.
The option of chat with the support team also exists on websites giving complete freedom to someone who is set out to buy in lucrative numbers.
Over a period of time, custom made clothing manufacturers have really become popular amongst the people looking for bulk buying. Who does not like to look smart and beautiful? Everybody does.
We are not far away from an age where everyone will hinge towards custom made clothing. Each and every retailer and small shop owners are already lining up at the manufacturers place to buy customized apparels in bulk and then cater to their respective customers.