Finding a Manufacturer for Designing Your Custom Products Is Now Easy
Whether you're hand making products or want to start a new line of designer clothing, finding the right manufacturer for your business is essential for success. When you start a creative business, one of the last things on your mind is logistics. Your head is full of colours, designs, mood boards and ideas to spare much room for the less exciting stuff like the manufacturers, suppliers and dealers which actually keeps a business thriving.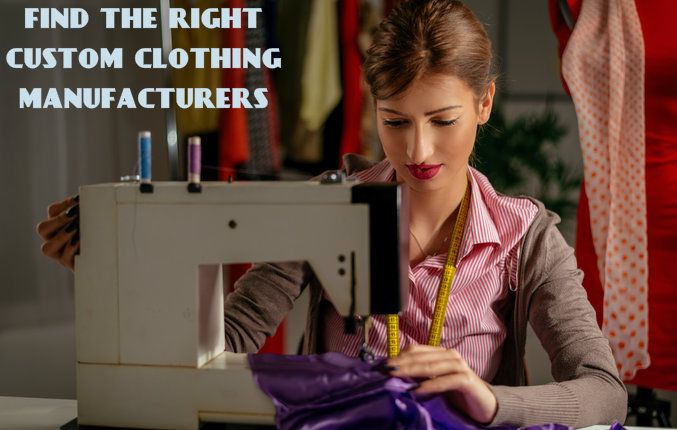 Steps To Follow To Find The Right Custom Clothing Manufacturers
1. Work Out What You Want That Manufacturer To Do
Do you want a manufacturer to simply assemble materials you've bought to a pattern you've designed, or do you want it to source materials, create a pattern and assemble it all from your sketch? Nowadays finding custom design clothing manufacturers have become easy with the usage of hands-free mechanism and latest computerized technology.
2. Do Incredibly Thorough Research
Getting recommendations from your friends, peers or network is the best way to find a good-quality, reliable manufacturer. But some of the best are so highly prized that many designers are loath to share their contacts. Narrow down your search, as you might find a district that specializes in the custom design of your clothing line. Alternatively, visit dedicated manufacturing websites that can help you filter results.
3. Short Listing Your Custom Manufacturers
Keep it as local as possible so that delivery is not that much of a problem. However, location isn't the only thing to consider. Your perfect custom made clothing manufacturers will have experience of producing the types of clothing and garments you want it made, using the materials you want to make them with. Check which areas it specializes in and what machinery it has.
4. Pay Them A Visit
After you've found out all the above, a visit is the next step – and it's vital you do this. Even if you've met the manager at a trade show and seen samples of their work or exchanged a hundred emails, you won't get a true sense of the place until you step through the door. It's essential for designers to inspect the manufacturers they'll be working with to experience and understand their process. On this visit, be sure to discuss prices, schedules and minimums. Ahead of time you should have an understanding of how much you want to pay and how much they'd like to charge, and this is the time to negotiate. More you order, more discounts you can avail.