Fitness Clothes According to Your Body Types : No More Hiding Anymore
Gym is also a place where you can flaunt your bodies, accentuate your figure no matter what shape you are. Why hide the body you've worked so hard for under baggy pants and tees? Here are great ways to look slim at the gym.
Wholesale workout clothes manufacturers have come up with fancy fitness clothes suitable for all body types. But as the best judge for your body, you too have to consider certain points before dressing up for a warm grilling session. Here are some of the Dos and Don'ts for a dressing guide according to your body:
The Best Workout Clothes for Pear Shaped
DO
Wear light colors on top to draw eyes up and away from your thighs. Choose flared pants to balance and lengthen your shape.
DON'T
Wear bottoms with stripes down the sides of the legs. They'll make your hips seem fuller.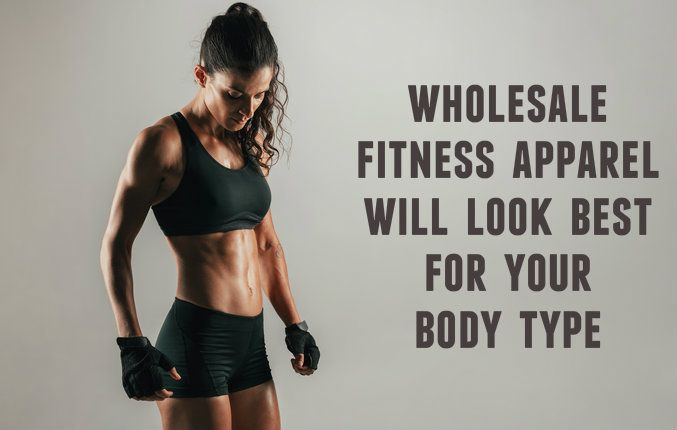 The Best Workout Clothes for Rectangle Shapes
DO
Create the illusion of curves with tops that have pleats along the sides and pants that have a pop of color at the hips. A sports bra available at any retail store selling wholesale fitness apparel will look best for your body type. Just choose one with a little padding and a tank with a low neckline will play up your assets.
DON'T
Sport one color from head to toe. It will make you look blocky.
The Best Workout Clothes for Apple Shapes
DO
Opt for a loose top that ties or cinches, which will define your middle and conceal your tummy. Fitted capris or tights flatter your toned legs.
DON'T
Wear flared bottoms. They'll throw off your proportions by adding bulk.
The Best Workout Clothes for Hourglass Shapes
DO
Pick tops with a V or scoop neck and detailing near your midsection to show off your trim waist. Swag your fit quads in a skort, which is a skirt with shorts attached to it, instead of plain running shorts.
DON'T
Hide behind high necks and loose clothes. You'll only look larger if you cover up.
With this guide, you are sure to flaunt your bodies even in a gym or plans after the workout session. Just add a little color and look your best with suitable wholesale fitness apparel.