Get Sublimated Clothing to Jazz up Your Wardrobe
Do you feel you look twice your actual age simply because you dress like a grandpa? Formals and sweaters do make an impression on interviews, but they are not really "fun" looking when it comes to hanging out with friends or going to a club. If you are teenager who gets picked on at school because of his fashion choices, there is one thing you can do to make them stop. Give your wardrobe and yourself a complete makeover with the high fashion sublimation clothing items that are the hip new trend in the fashion world.
This year's fashion week sported a lot of jazzy prints with splashes of colors. That is why the leading designers and well known fashion brands have started creating clothing items that follow this current fashion trend. Sublimated printing, a popular printing method is being used for this creating this type of lively prints on various clothing items. While the traditional screen printing method is used for making the print on the material, sublimation printing is used to infuse the ink into the fabrics of the material. That is why sublimation prints are much superior in quality and they are more durable.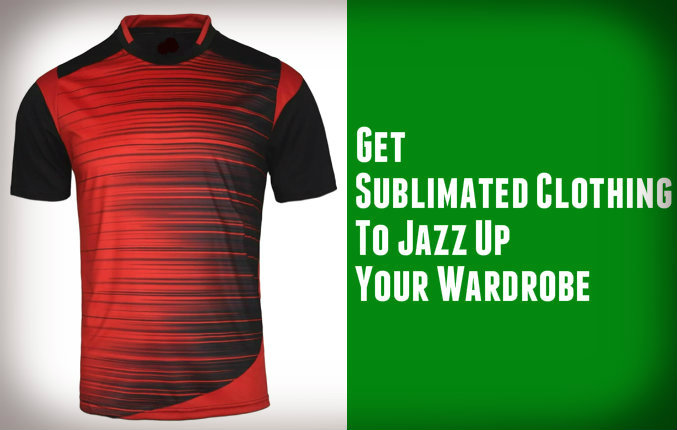 You can get high end sublimation apparel from the leading sublimation clothing manufacturers. There are different products that you can get with these types of prints on. If you bring out the "cool" you, here are a few sublimation dressing tips that you need to follow:
Start with sublimation hoodies and t-shirts:
Sublimated hoodies and t-shirts are the most popular items in today's market. These items can be bought from any renowned sublimated clothing manufacturer. Also, since these items are larger in size, there is a lot room for creativity. You can get any print you want on these items to personalize it as per your choice. For example, if you are a fan of Bob Marley or have idols like Che Guevara, you have their images imprinted in various styles using sublimation printing. These t-shirts and hoodies can be worn with jeans or khakis, and they sure will make you stand out from your fashionably boring friends.
Accessorize with sublimated items:
If you want to take it bit further, try wearing sublimated caps and socks. The sublimated caps come in various prints and they will add just a dash of color in your wardrobe. Same goes for the sublimated socks that will go perfectly well with trendy printed sneakers or converse. To show off your sublimated socks, you can wear them especially on days when you feel like wearing three quarter pants.