Get Unique Jerseys for Your Team from Leading Basketball Wear Manufacturers
Sport jerseys' always had a certain craze across all age groups. It is much more than a piece of coloured shirt and shorts carrying a distinctive logo. It embodies a certain sentiment, emotion and also an objective. No wonder a sports man or woman is never ready to part with his/her uniform! It's like their second skin. Even if they give it off, there's huge amount of love and affection that remains attached to it. So when it comes to sports wear a new revolution is happening. People today are taking it more seriously than ever before and also developing unique requirements. This is where the basketball wear manufacturers come handy.
Has your team just started playing on a state level and is gradually making its mark? If yes, then this is a good time to enhance your team presence, even beyond the game field. It is crucial to be noted visually so that people recall your team by its attire. You can get in touch with expert basketball shorts manufacturers or browse through their websites first to assess their collection. Once you are satisfied, you can speak to them and select a design pattern and ask them to stitch in your team logo or symbol when you place the bulk order. These service providers deliver your order on time and offer you attractive package discounts.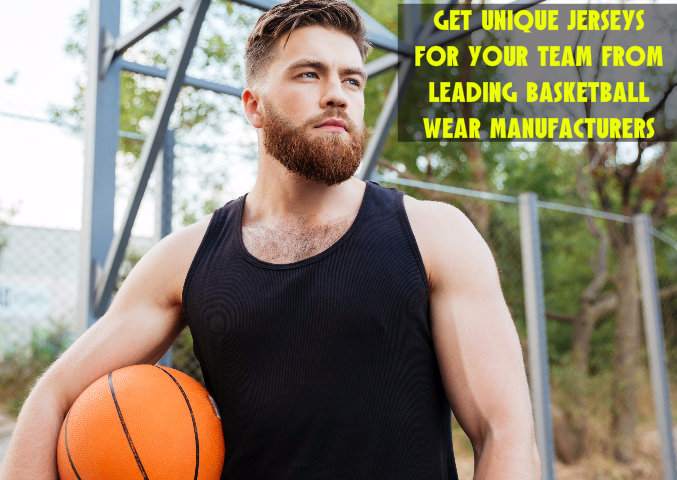 Selecting the correct basketball team jersey is crucial as it has an impact on the minds of the people who follow and cheer for your team. Famous sportsmen and athletes are the source of inspiration for fitness clothing. For instance, the American tennis player Bill Tilden made a mark with his woollen lightweight flannel slacks and off white sweaters. It's important to connect with the audience through your attire and hence the colour selection needs to be done appropriately.
That is not all. The most crucial element it size, comfort, fit and size. The sport jerseys need to be comfortable so that players can remain agile and play their game without feeling any bit of discomfort. Furthermore, not every player has the same height, weight or body structure. Therefore, it is important to customize the uniforms. Experienced and leading basketball jersey manufacturers understand all these aspects and have designed their collection accordingly. They have used premium fabrics that does not cause irritation to the skin and also run them through several quality checks and inspection to ensure that only the best quality products reaches their customers.