Go Organic While Still Opting for Fashionable Choices!
For those exceedingly prone to allergies and skin conditions, organic clothing is the best possible option available in the market. However, customers while opting for organic clothes often feel that they would be missing out on the latest fashion and styles and would have to settle for mundane and dull choices. This is not true! Retailers can therefore make the smart move by investing in organic clothing designed and manufactured by the best organic clothing manufacturers in the US.
Here are the advantages for investing in organic clothing:
Eco-friendly and sustainable material
Leading organic clothing manufacturers make sure that environment-friendly methods are deployed while producing fabric for the clothes. Organic cotton production utilizes less carbon due to reduced energy consumption. Since the entire process of manufacturing is completely devoid of any chemical effluents, it promotes anti-pollution and sustenance of the environment as well.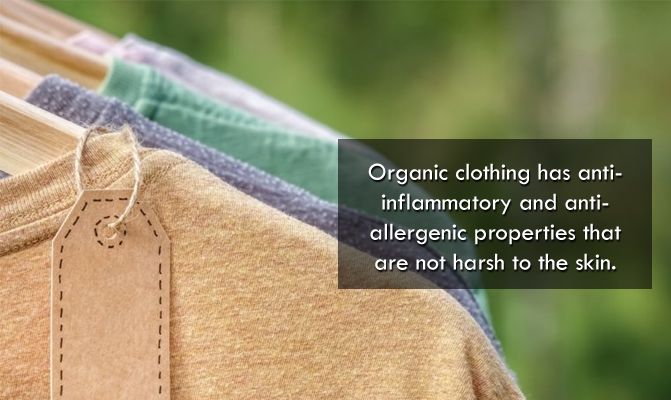 Anti-allergenic properties
Organic clothing has anti-inflammatory and anti-allergenic properties that are not harsh to the skin. Some people have underlying sensitivities for certain chemicals which are present in the manufacturing procedure of synthetic clothing material. Moreover, even for people without chemical sensitivities, organic clothes anyway feel much more comfortable to wear and provide better ventilation. Clothing for children should especially be made of organic fabric that is 100% cotton.
Value for money
Organic clothes come at affordable and reasonable prices if you contact leading organic clothing manufacturers in the US. Such manufacturers make sure that that you get hold of only premium quality fabric that has been produced with care in an eco-friendly environment, all while keeping the price affordable for retailers searching to buy clothes in bulk amount.
Attractive designs and trending styles
Buying organic clothes doesn't mean having to wear boring and basic styles. The leading manufacturers in the US have their team of top-notch and visionary designers come up with the most flattering choices in clothing that are made of 100% cotton. Feathery soft to touch and extremely comfortable to wear, organic shorts and cargo pants for men and women come in elegant colors like midnight blue, beige and purple. A range of t-shirts and tops to choose from also come in enviable pastel hues that look as comfy and they feel when worn. Other choices include hemmed-neck summer tops with elegant prints and self-design.
In recent times fitness and sports apparel are taking front-row seats in the world of fashion as celebrities and fashion icons are becoming more and more fitness-oriented. Along with organic options in clothing, retailers should also consider investing in products by the best soccer clothing manufacturers in the US, to not miss out on superior quality sports apparel for their customers.