Guide to Purchasing the Right Cricket Clothing
Cricket is a very popular sport all around the world, especially in countries like India, Australia, England, South Africa, New Zealand and Zimbabwe. Wearing the right kind of clothing during practice sessions and matches is an absolute necessity for a pleasurable playing experience. If you think that you do not know enough about cricket clothing, here are a few things to help you out.
• Cricket uniforms are also popularly known as cricket whites and flannel and it consists of jerseys, jumpers, trousers and jockstraps. Although these uniforms are available in a number of colors depending on the different nations that the professional team represents, but amateurs usually wear white colored uniforms.
• The material of the jersey should be polyester because it has the ability to wick moisture and keeps the player dry, cool and comfortable after a rigorous practice session or during a match under the scorching heat of the sun. Cricket is a sport that involves strenuous outdoor physical activities leading to profuse sweating and wearing the wrong clothes would just end up making the wearer feeling extremely uncomfortable.
• The jersey and the trouser should be of the right fit. It should not be too tight-fitting because that would not allow for full freedom of movement and neither should it be too baggy but allow enough breathing space.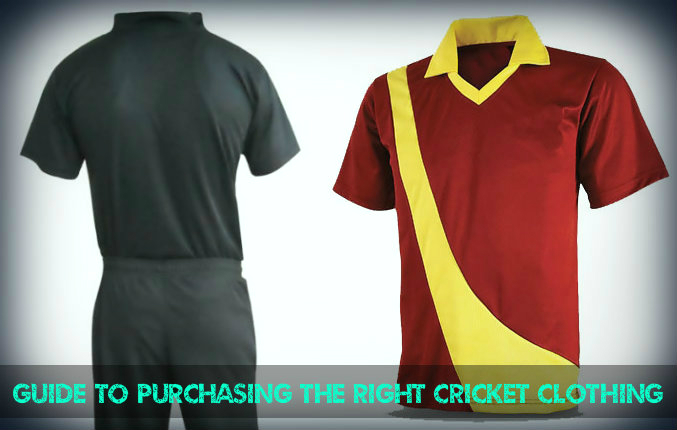 Why is it Important to Find the Right Manufacturer?
Do you have to buy cricket apparel for an entire cricket team? If you do, the first thing that you need to do is short-list probable cricket clothing manufacturers that can provide you with uniforms in wholesale. One of the huge benefits of being associated with cricket jerseys wholesalers is that you do not have to worry about going to different places for the things you require but instead get everything from one place. Sounds convenient, doesn't it? It also helps maintaining a consistent quality of uniforms which may not be the case if the sports apparel are being manufactured and supplied from different manufacturing houses.
If you are interested in including the logo of your club, player name and number or sponsor details, you will have to look for manufacturers and cricket clothing suppliers that provide custom cricket clothing and has the resources to handle your bulk orders. There are a number of manufacturing houses that allow the purchasers to include their own designs or if they fail to come up with any, they can also choose from a catalogue.
If you are ready to purchase apparel for your cricket team, search for renowned and reliable manufacturers, wholesalers and suppliers and let the young and adult players play their best wearing comfy clothing.