Here are Few Things that Experts Say about Fitness Clothing!
You might have found a thousand tips on how to gain fitness but do you know what role your workout clothes play? Yes, choosing the right fitness clothes is as important as selecting the right yoga poses or proper weight. If you pick the wrong exercise it will not suit your system, similarly inappropriate clothes will just make it hard for you to enjoy. So, before you finally choose your workout clothes, check out what experts have to say about this.
If you are not just a fitness freak, but also a gym owner, then pick the right clothes from the warehouses of the fitness clothing manufacturers for your members. So, here is what you need for choosing the ideal clothes for your fitness centre.
1) Moisture Wicking Fabric Is A Smart Choice:
According to the specialists, the sweat one produces through workout detoxifies the body. But at the same time it can be the reason behind discomfort if not dried properly. Therefore, smart buyers must choose the moisture wicking fabrics which will quickly soak and wither the dripping sweat make workout more comfortable.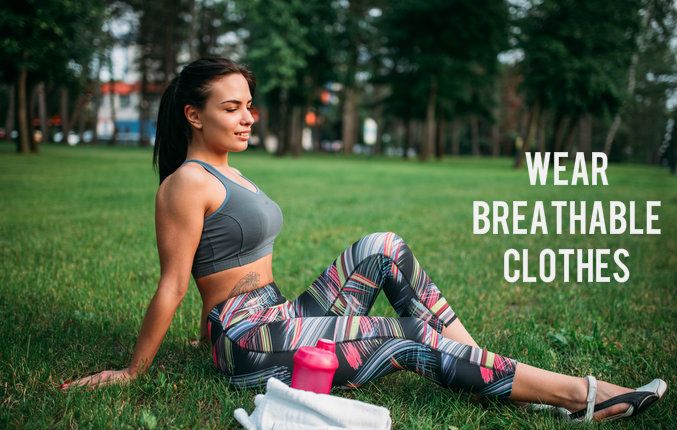 2) Wear Breathable clothes:
This is another advice coming from the experts which says you must pick breathable outfits when you are heading towards the gym. If you want your gym members to feel the utmost comfort in what they are wearing, then flip through the catalogues of the fitness apparel manufacturers USA and pick the colourful and light shorts, t-shirts, tank tops and racer backs for an amazing workout experience.
3) Dress Fashionable With The Functions In Mind:
Workout clothes have also become quite a subject to fashion. Wearing fashionable workout clothes can make one more interested in his/her exercise routine rather than the same boring clothes. However, focusing only on the fashion quotient is not enough as you need to check whether it is comfortable or not.
4) Don't Forget To Wear Them Off After Exercise:
Workout apparels must be taken off after one has finished their exercise. Ask your gym members to change their clothes before they head back to their home. Experts say, the bacteria produced with the sweat can be harmful for the health and hence taking off the clothes immediately after exercise will ensure hygiene.
5) Add Workout Accessories With Clothes:
As said by the experts, along with the gym clothes, one must also use the accessories that will enhance their experience. The top fitness clothing manufacturers have expanded their margin and are making stylish workout shoes, socks, towels and wrist bands which can complete one's gym kit. If you are running your retail business with fitness clothes, then adding these accessories will notch up your standard.