How Celebs are Setting the Trends for Fashionable Yoga Clothing?
Celebrity culture has always had big influence on our lives— be it in our decisions to get in shape or our individual style stance. So it came as no surprise when some big names started 'Snapchatting' or hitting outdoors in designer yoga wears, it became an instant hit on the global fashion scene.
In fact the self-claimed fitness devotees like Jennifer Aniston, Gigi Hadid and Bella Throne are always in the headlines for their wow-worthy Yoga-appearances; appearances that eventually transcend into trends behind which the world rallies.
Here are 7 latest and fashionable women's yoga clothing trends of this season brought forth by your favorite celebs—
1. High-waist yoga pants
Last year Kendall Jenner debuted high-waisted leggings and it instantly captured the attention of fashion forward ladies. Also sported by supermodels like Hailey Baldwin, these high-waistline tights synonym perfection from every angle. They are figure flattering, very comfortable and works wonder for every yoga pose.
Whether you're looking to rock a tee-less look at the yoga class or planning an urban appearance with crop-top, the legging compliments every look easily.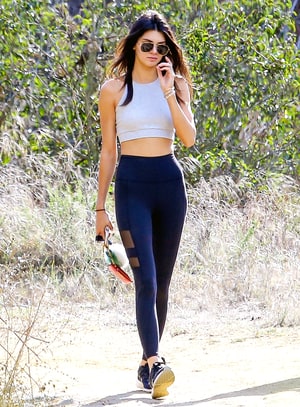 2. Yoga Dress Pants
Today yoga dress pants are bigger part of women's wardrobe who are looking for 'something fresh'. A breather from the obsessively popular tights, these slack bottoms offer a laidback and relaxed outlook. Also coming in various boot cut, straight-leg and cropped varieties, you get ample of choices to mix and match with the right top.
Nobody can rock that look as perfect as Kristen Bell, can they?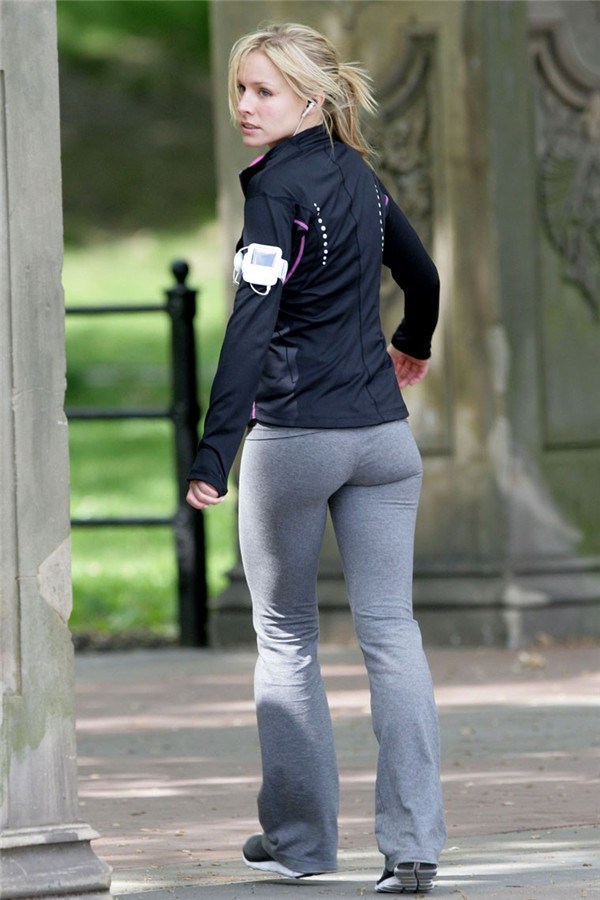 3. All-white attire
Gone are days when black was the 'it' for the yoga enthusiasts. We're in all-white yoga attire era. Approved by Miley Cyrus and millions of ladies across the world, we are all fanning over the white leggings, shorts, bras, crop tops and even yoga jackets. Offering a plain, fresh and clean appearance, these all-whites guarantee to make you look your best at the yoga session.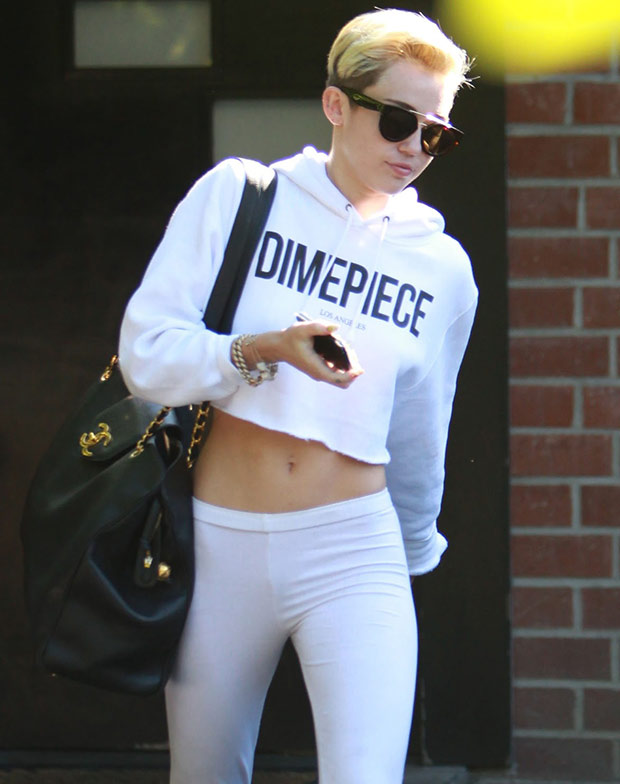 4. Eccentric prints and graphics
While some are going gaga over the white leggings, others are following the eccentric prints and graphic-rich tights staunchly, including Ashley Greene. Eye-catchy and ideal to hit all the right chords to make a bold style statement, these tights are the go-to staple for forward ladies to queen-up the fashionville.
These sassy leggings come in many designer varieties in various patterns—check, batik, mosaic, plaid, and regimental stripes to name few popular ones. Perfect for people who love to have choices.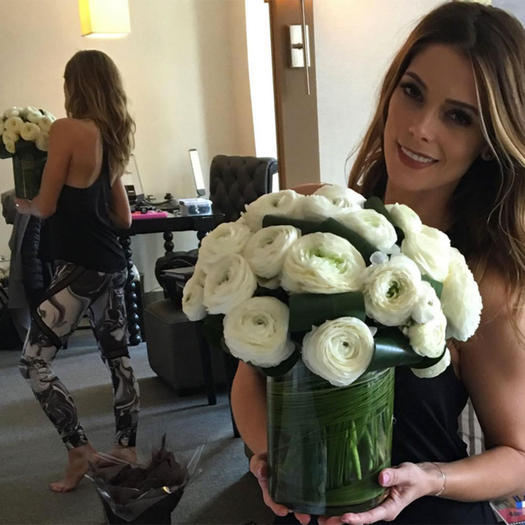 5. Yoga wears cum lifestyle staple
No more are yoga apparels exclusive to yoga classes. They have become the favorite lifestyle staple that works well whether strolling on the beach, grocery shopping or casual outings. Countless celebs have been spotted outdoor swaging yoga leggings, bras and outwears and giving us new fashion goals. Gigi Hadid, Kim K, Reese Witherspoon and more are just the best head-turners you can think of!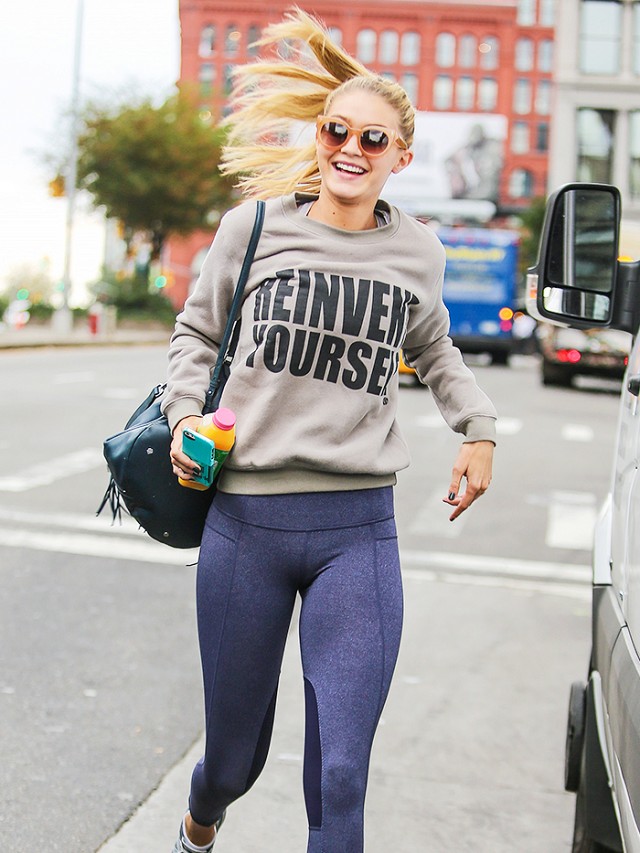 6. A minimalist appearance
A minimalist yoga appearance has gained significant momentum in recent times. No more those big and fancy leggings, t-shirts, and jackets. A clean, "shirtless" look with just shorts and bras—that's what majority of ladies are rooting for today. It is much comforting and relaxing, allowing free movement and easy flexing—making yoga a complete delight. Don't believe us? Ask Queen Lady Gaga.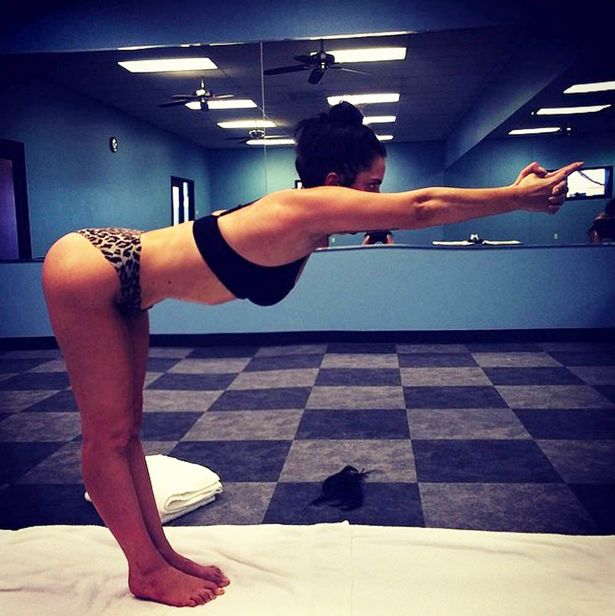 7. Plain Pullovers
While crop-tops are still quite popular, pullovers seem to be taking them over in the market with their drooling casual feel. Already adored by the likes of Alessandro Ambrosio and more, these tops are simple—usually preferred in plain variations— but speak volumes about style. They are equally comfortable with standard fitting, allowing free movement and easy stretch.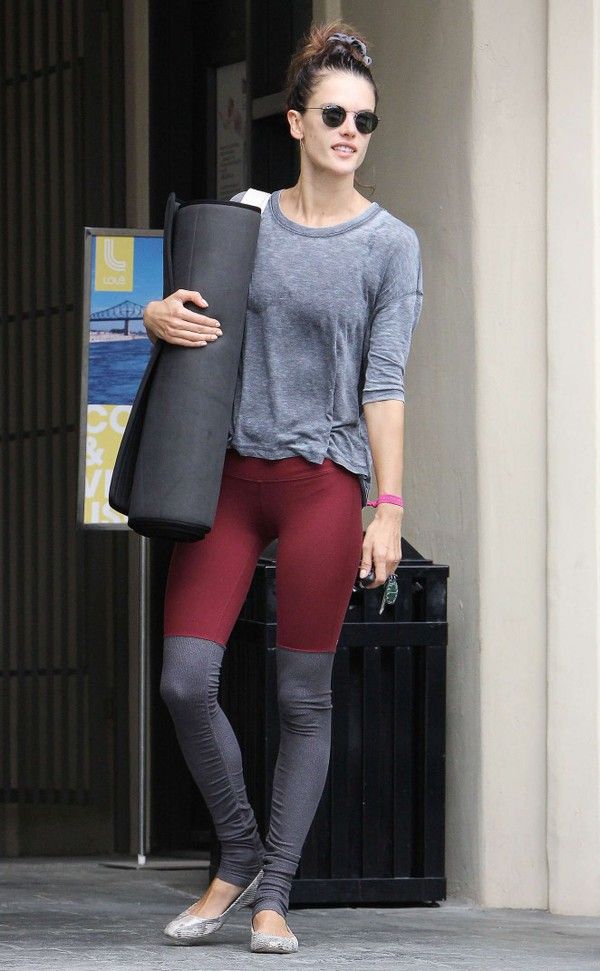 These are 7 latest yoga clothing trends that the world is rallying behind this season.
While brought about and approved by top celebs, the best part is these wears are quite affordable. Many top fitness apparel brands have emerged on the scene in recent times that are delivering trendy yoga clothing for women and even men in premium quality varieties at low price range.
So now you don't have to blank out your bank account to wardrobe the best of celebrity-inspired activewear. It's cheaper than what these tops names have had you believe.
A Brief note before you head out for Yoga apparel shopping though…
As flattering as it maybe to sport the 'trendiest yoga wears' to your class tomorrow, you must focus more in the quality department when shopping. After all they're that what the name suggests—meant for yoga. However fashionable, if poor in quality, it's a bad choice.
So ensure to prioritize the fabric type and your own individual needs. Make sure the wears are made using high-end fabric and offer decent ventilation, wicking and stretching. They must also feature temperature regulating mechanism and have UV radiation protection properties.
Good Luck!
About the Author:
The author is a fashion blogger and a yoga aficionado who often writes for helping other practitioners to sport the right yoga clothing or implement the best tips in the yoga sessions.