How Compression Garments Have Brought About a Revolution in Cricket Clothing!
Every sports activity has its own share of risks and dangers and so does cricket. Have you ever thought what if your clothes had given you a superb protection from the injuries that usually occur while you are participating in game of 22 yards? It would have been great, right?
Yes, the cricket clothing manufacturers have understood your requirements and they are arriving with a whole new range of compression clothing that will cater to what you need. Though basically used as a running garment, the compression outfits have made quite a glorious entry into the array of cricket clothing. If you are yet to have a hold of them, check out what benefits it offers!
•  Therapeutic benefits:
Compression clothes are said to have a plethora of therapeutic benefits that will help you stay fit while you are on and out of the playground. Here are few of them!
1. Protection from injuries:
Compression clothes are medically structured to offer you the protection from injuries like muscle sprain or twist. The cricket clothing manufacturers are now crafting compression clothes that are perfect for Cricket. Whether you are running to gain scores or chasing the ball to stop it from crossing the boundary, a compression jersey can really keep your delicate muscles and tendons safe from all injuries.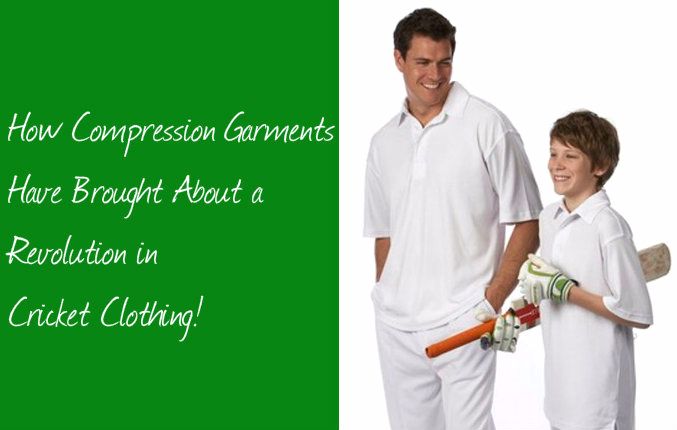 2. Increased Muscle Flexibility:
When you slip into those tight-fitting yet flexible outfits, it supports your muscles as well as adds to its suppleness. The more flexible you are, the easier it will be for you to run or bend and move your muscles. While you play cricket, you require running, jumping and most of the time stretching of the muscles. This necessitates you to wear the compression garments. If you do not know where to look for these garments, you must check out the stores of the reputed cricket clothing manufacturers USA.
3. Placebo Effect of Compression clothes:
Studies show that compression clothing has a positive effect on the mind of the wearer which makes them perform better. The tight grip around the skin provides support and helps you feel more at ease. However, if the climate is humid, then compression clothes are not recommended underneath your usual clothes while playing as it may generate excess heat.
•  Style Quotient:
Needless to say, when you appear in the playground, you create an impression on the audience by your stylish look. The cricket clothing manufacturers are not only taking care of the quality but they are also creating stylish items that will make you stand out in the crowd.