How Handbags Fashion Has Evolved Over the Years!
Handbags have been a sturdy companion for women over the years, and it still maintains its position today. However, from a fashion point of view, things are a lot different. These bags and apparels have evolved over the years and become what they are today.
Yet, sometimes its preceding styles come to the forefront and surprise all. In this blog, we are going to take a look at how handbags fashion has evolved and leave the rest of the decision to you.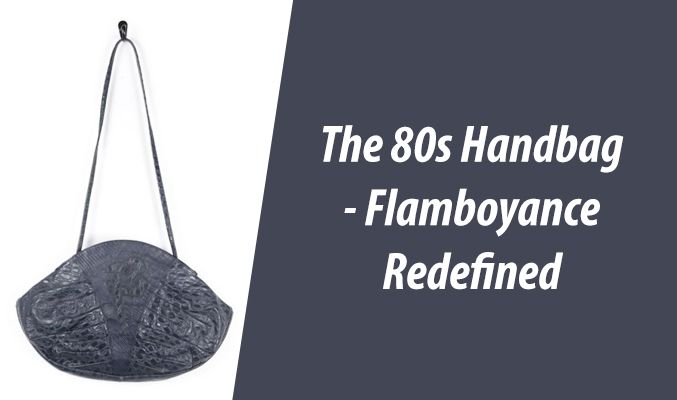 Here's how handbag manufacturers USA have upped their game over the years:
1. The 80s Handbag – Flamboyance Redefined
The 80's was a time of flamboyant fashion and bag manufacturers did not hold back at all. The look was sleek, and the material ranged from alligator skin to other velvet.
If you are a retailer who wants to have options open for the bling and OTT design customers, then you should take inspiration from the 80s.
Get in touch with your manufacturer today and take a look at their catalog for something vintage and interesting. Having more variety in your store will attract a lot more customers – and that is always good for your sales.
2. The 90s Handbag – Sleek and Branded
In the 90's people started caring more about brands and wanted to be sleek, stylish, and relevant. Handbags of this decade look small, are made of stylised leather and come in plenty of colors.
Most of the bags come with a metal sling for your shoulder and are branded with big names at the right places. It was the age of disco for a reason and the 90's pulled it off better than anybody else.
3. The 2000s – Big and Corporate
At the turn of the millennium, the style changed a bit and people went corporate and gained a bit of size as well. It was a refreshing change of pace from the show and pomp of the 90's and women felt like they need to take charge and change the world.
The dominant colors were brown and black, and it matched well with almost every attire you could wear in that decade.
These are the designs that bag manufacturers in USA came up with in the previous decades, and some of the style is still coming back. You can always take inspiration from these numbers and ask your custom bag manufacturer to make your bulk orders a little more exciting!