How to Dress for Gym (3 Ways) If You're Blessed with a Curvy Body!
You may have heard a lot of people say, 'This is the gym, not a fashion show!' the significance of this statement can be found in the covers of magazines and instagram where you will find models posing in their workout clothes, looking stunning, with not a single drop of sweat on them. If they can, so can we!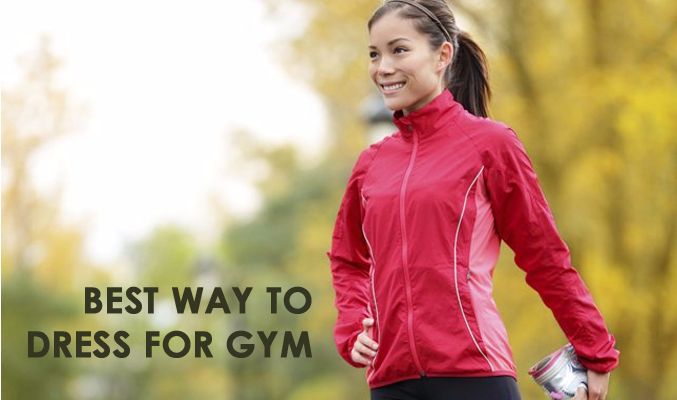 For years, many of us (the ones that are blessed with little extra pounds) have worn anything expendable to the gym. And that has contributed zilch to the true motive of sweating so hard. If you don't feel good about what you are wearing, the thrill you get from exercising will never be fully realised. This might have taken quite some time to understand, but now thankfully a lot of people do (and so the top brands). Being healthy does not mean to be thin; it actually means to be healthy!
So, all the curvy women out there read on for below is given a list of style tips on how to dress for gym. Happy slaying all the people who criticised you! (Pun intended).
The first look is about balancing comfort and style. So pick a high functioning sports bra in black and team it with a pair of black leggings. Use a pair of athletic shoes to complete the look. Make sure that the fabric used to construct the clothes allows you to breathe and stretch with ease. This look pretty much works for all types of workout (from running to yoga). You can pick the best wholesale workout clothing from top manufacturers.
The second look, unlike the first one, focuses more on functionality and is perfect for indoor activities. Wear a t-shirt and a pair of capris to stay at the epitome of comfort. Shoes won't be necessary for this particular one as you will stay inside the house. You can opt for subtle prints and textures that will help create a perfect illusion, elevating your silhouette.
Tank top, a pair of shorts and jacket is exactly what you need for this next look, which is perfect for the hot summer outdoor regime. Pick clothes that wick moisture, keeping you feeling fresh and relaxed. Lighter colours for the top and darker hues for the bottom will enhance your stature. The fit of the clothes should be correct, for too tight or too loose can become obstruction for you.
The above mentioned style tips are great for reference and can be used accordingly when going for a workout session. Wear anything and everything you like, as long as you are comfortable in it. That is what is important! That is what matters! So, ladies, good luck dressing! Wholesale fitness clothing as available with prominent manufacturers can be purchased in bulk by retailers while securing attractive discounts on them as well.