How to Find a Good Clothing Manufacturer and Launch Your Clothing Line?
Have you given a thought to start your own private clothing line? After the initial planning and discussion, the main consideration would be to stock the clothes of your choice in bulk to draw attention of the prospective customers. If you are specializing on a particular product category or having a mishmash of different product categories, this will decide the type of manufacturer you would want to work with. Having a private label clothing line is trending today, and regarded as a great exposure to the clothing industry wherein business owners can earn huge benefits.
The success of your private label brand would depend on the types of products you have stashed your product collection with, and they should be in trend and available in various styles, designs, sizes and cuts. The clothes you would want to have in your inventory should be not only be stylish, but also speak of superiority in quality clubbed with the aspects of comfort and durability.
Finding the right manufacturer of a versatile clothing range is a big challenge that all entrepreneurs go through, as initially they are naïve enough to know how to start the search. After all, a good, reliable manufacturer is essential to start a clothing brand.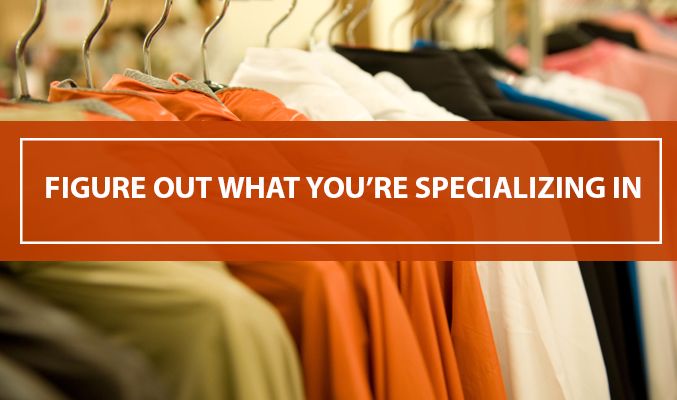 Below discussed is a brief account of the steps and tips required to find the right and most reputed clothing manufacturer that will decide the fate of your clothing brand.
Figure out what you're specializing in
Before hiring the manufacturer, the first step is to make a plan about what all clothes your store would specialize in. Fashion or fitness-fashion is a never ending arena, and either you have to stock your store with a single product genre, or have a holistic approach towards the style lovers. Your clothing line can only have the functional workout clothes, or the warm flannel, or everything in different sections. Thus, once you decide about your product genre, you can go ahead with your business.
Budget
It is very important to have a particular budget plan in head, as taking care of finances is very essential to run a clothing business. You have to keep a budget in mind, and make sure to take a note of your investments and expenditures according to that. To find a good manufacturer and stock clothes in your clothing line, you should hire a manufacturing company that doesn't charge you a bomb.
Start your extensive search for the right manufacturer
Now that you are sure about the products your clothing line would specialize in, be it the casuals, or sublimation, now begins the main work of searching for a good manufacturer. While you would be confused with a lot of considerations running inside your mind, you will have to settle down clearly with what you want, and what exactly are you looking for. Here are some expert recommended tips to search for the right clothing manufacturer for your private label clothing line.
You should ask around and check with the people of the same industry so that you can get some contacts from them. The friends and colleagues will be trustworthy enough to give you references of the best manufacturers, and you can choose the one from them.
Online searching is a good option that saves time and energy and also makes you connect to a number of prospective manufacturers and clothing suppliers. Online searches are convenient these days, and you can choose from the list that you get online. To know about their credibility, you have to do some background research in details, check the authenticity of their websites and also ask the clothing brands with whom they are associated. Make sure that the manufacturer you choose is reliable and not end up being a scam.
Explore other industry sources in the form of trade shows, trade magazines and other places that have enough information about the clothing manufacturing market. Check out these sources properly to get hold of the best manufacturer for your private label clothing line.
Interview before hiring one manufacturer
If you have shortlisted the potential manufacturers, it is now time to choose one from them. Now, selecting one manufacturer from the list becomes tricky task to take up, and might face a lot of mistakes. You need to contact and interview them to work with the best one. Here are some tips to go ahead with the hiring work of manufacturers.
What kind of products do they churn out?
You need to know in details about the products they produce, so that it complements the aim of your clothing brand. Is it flannel only, or everything that your store needs? Ask them about the type of products they are best in or they specialize in. Some manufacturers craft all types of clothes, and some stick to a definite genre of products, thus, you have to ensure knowing about the product category they master in. Flannel clothing, sublimated clothes, fitness clothes with the athleisure edge has a huge market now, so you must check whether the manufacturer that you aim to rope in can offer you the versatile range of clothes.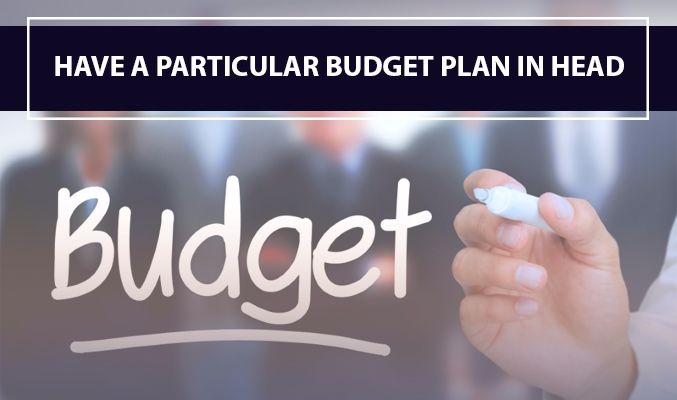 Prices they charge
You should go ahead keeping in mind the budget and then hire the manufacturer that complements your financial graph. Just ask them how much they would charge for the products when you source them in bulk for your private label brand. Make sure to know about the hidden costs, and have an estimate or quote from them for future references. This will help you sort other things out, too.
Do they deliver the finest quality bulk products?
Apart from checking whether the clothes are in tune with the recent style trends and fashion highlights, you also have to know if the clothes are made from the most superior quality fabrics and handpicked raw materials or not. Ask them about the types of fibres and fabrics they use, as the products in your clothing brand should be high in quality, conforming on comfort, durability and utmost convenience to customers.
What are the additional services they offer?
Apart from supplying the products, make sure you know about the services they offer. Find out about the shipping policies and fee, delivery mode and the like. Make a note of the reasonable benefits and discounts they offer throughout the year. This will help you procure the products accordingly and save money.
The terms and policies
You should be comfortable with the terms and policies of the manufacturer you have hired. Thus, read in details about their business terms and policies, about their return policies, and much more.
What is the minimum product order they take?
How many products would they produce for one order, and what is the limit of each and every order they take from you? All these must be asked before you finalize the deal with a manufacturer.
How to pay?
Know about the payment system they work with. Do you have to pay some advance or pay everything after the order is completed? Check the payment modes and opt for the one that suit your preferences.
Ask for samples
Before choosing a particular manufacturer, you need to ask for sample products to now about their work. If the sample product is liked by you and your team, you can finally hire the manufacturer and send the bulk order for fulfilment.
The custom clothing orders must be carried out to perfection
No matter how reputed and reliable a manufacturer is, you must ensure that the custom clothing order you place is churned out with perfection. For your private label clothing brand, the custom clothes that you source will become the face of your brand. While interviewing the manufacturer you have chosen, ask them and their team of designers and craftsmen whether they can produce the clothes and accessories according to your creative brief or not. Sartorial personalized products must be crafted for you at affordable competitive rates, perfectly according to your specifications.
Confirm dates and booking time
Once you have selected the right manufacturer that suits your requirements, you have to make sure that they have enough time to produce your products and that you book them to be in your business. Also, you must state your specific deadline of when things need to be completed by. There are pro manufacturers who are deft in taking up bulk orders and deliver them to a private label business order, real fast. When a situation of urgent sourcing of products arises, you can place bulk order accordingly.
Make the contract
While making the contract with the manufacturer, talk with a sane mind so that it proves to be a harmonious and productive one. Any clause that you are not comfortable with, you can discuss and change them.
Now that you are aware of the brief steps to choose a manufacturer and start with your private label clothing line, here are some more tips that will help you in getting connected to the right clothing manufacturer.
One you have found a good manufacturer, never stop your research. You will always need backup and having connection with more than one manufacturer is integral to run a smooth business. Have a list of good manufacturers so that you can have them whenever there is some urgent situation to face.
It is important to document all the manufacturers you have contacted. This is important for future references, no matter whether you have hired them or not. Sometimes, you might require a certain manufacturer whose products match your requirements, and hence proper documentation is necessary.
Keep a check and carry on time- to- time evaluation. Make sure to evaluate the performance manufacturers you have started to work with, so that you can analyze their quality of work. If their mode of operation doesn't suit you, you can change the manufacturer and replace that particular manufacturing hub with someone else. Always check the products, whether they are good in quality or not, and if they are supplied within the mentioned time or they fail to do so.
Read and re-read the contract that you have drafted with your chosen manufacturer. You need to be very sure that there is no breach and both of you are carrying out the deal according to the terms mentioned in the documents. If you are not agreeing with any clause, let the manufacturer know and discuss to change it.
Thus, when you decide to start your own private label clothing brand, you should first think about choosing the most top-notch manufacturer who would help you in enticing your customers. The type of manufacturer you choose decides the fate of the products that you have in your store, and better the products, more would be your profits. Hence, the success of your clothing line depends highly on the type of manufacturer you work with, and you are supposed to keep changing them to bring variety to the product categories of your store.
Here are some pointers to remember.
The manufacturer should add freshness and novelty to your product categories so that the customers are glad to get endless options in your store.
The manufacturing brand should ship the products to your doorstep within the mentioned deadline, so that you never run out of stocks.
Pick a manufacturer that serves you with the most exciting offers and discounts.
The clothing manufacturer you have chosen should enrich your inventory not just with amazing style statements but with the most superior quality clothes.
The manufacturers you work with must charge competitive rates that are within your budget and shouldn't exceed it.
Check the credibility of the manufacturer by exploring the online reviews and ratings on social media platforms and forums.
Beginning a clothing brand in the blooming market of textile industry is something that would generate a lot of profit for you; just that you have to know the right way to hire the most celebrated and revered manufacturers.