How to Style the Basic Skinny Jeans or Leggings Outfit?
There's a strong chance you have a few standard pieces you turn to when opting for a skinny-jean or legging ensemble. Well, if you're looking for fresh outfit ideas, there are a smattering of key everyday items that team flawlessly with both skinny jeans and leggings.
If you want to become a private label clothing manufacturers, please read on to find out about the trend clothing pieces that women love to style with their skinny bottom-wear.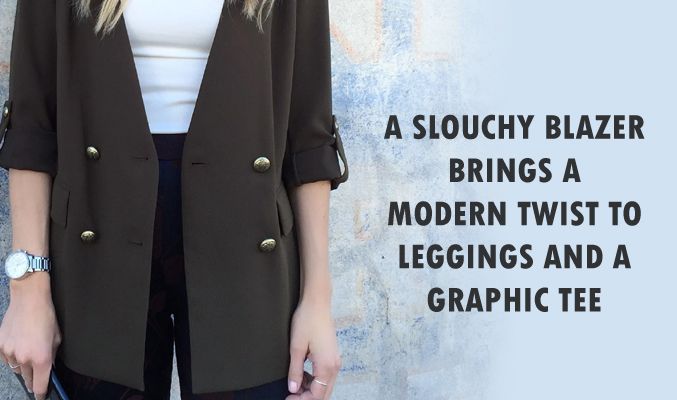 Slouchy Blazer
A slouchy blazer brings a modern twist to leggings and a graphic tee.While a white T-shirt and black skinny jeans is A+ on its own, the addition of the blazer adds a more "styled" element to the vibe. You can wear this outfit for formal meeting, or simply for adding a sophisticated vibe to an otherwise street style signature outfit.
Cardigan Set
Co-ordinating cardigan sets are trending hard right now and you can team it flawlessly with anything, black leggings included.Such a current fit featuring the sweater set, skinny jeans and knee-high boots. You can opt for the cropped cardigans with ruched hemline for creating a classic 90's style.
Knotted Top
Keep it casual yet cool with a knotted tee and high-waisted black leggings. A knotted white blouse is easy and forward with those standby black skinnies. However, if you love to play around with colors then ditch the white top for a tropical pink and orange knotted top with green applique detailing.
Leather Jacket
It's no secret that a leather jacket adds a downtown twist to any ensemble, including one with the turtleneck and split-hem leggings. Bring texture to an all-black skinny-jean look with a leather jacket. Or you can go all leather weather and stick to ankle length leggings with leather side panels.
Retailers who are looking for business assistance on how to make your own clothing brand can get in touch with one of the popular clothing supplier in USA. Browse through the ever growing clothing collection and select the pieces for the bulk needs. Drop a mail to the help team stating your bulk requirements for the same.