Increase Your Profits with Private Label Clothing
As an ecommerce business owner, if you are thinking of introducing your own brand, private label is the way to go! Unlike the big-shot ecommerce companies, startups don't have enough resources to manufacture their own line of products. However, having a personalized brand and being able to establish it in the market can mean a big deal for a business. Not only would it take the ecommerce business to newer heights, but it would also create a demand for the brand in the market. Especially in the fashion industry, brands play a huge role. Fashion fanatics often have set preferences in which brand of clothing they will buy. So if you are able to make your brand a popular one, just imagine what kind of success you will achieve!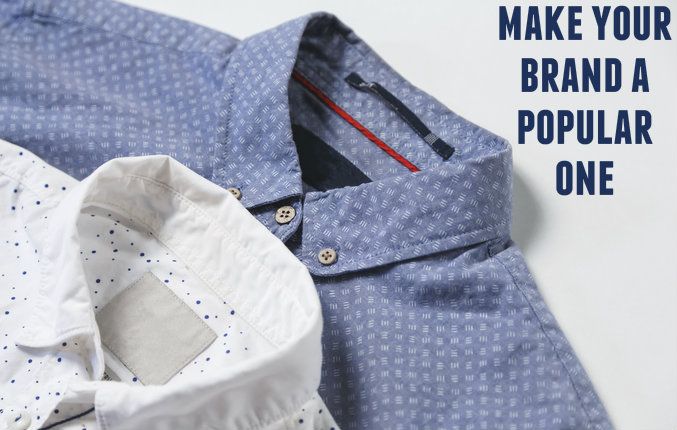 Slow but steady wins the race:
Of course, you cannot expect your brand to become world-famous overnight. It is going to take time, and if you stay persistent, you will make it. Although your brand will initially fail to attract the brand fanatics who are only after the industry leading names, you can still sell your products like hot cake using few golden rules. First you need to understand that not every customer is a brand fanatic. In fact, most will go for any brand as long as they offer high quality and affordable pricing. So, if you want to win the race against these famous brands, you would have to focus on providing high quality and trendy apparel at reasonable prices. Slowly but steadily, your brand will be in everyone's mouth!
The manufacturer matters:
When you are looking for private label clothing manufacturers USA, make sure they are able to provide exactly what you need. Although every manufacturer you meet will claim to be the best in the industry, you shouldn't trust their words until you see the proof. It is your private label clothing manufacturer that will either make or break the deal. If they are able to produce high end, stylish clothing, your way to success will become much smoother. You need to provide what your customers want, and only the manufacturer can help you provide it. So, it is always crucial for you to give your manufacturer clear instructions on what you want. Also running a background check on the particular manufacturer before hiring them is wise.
These are the two most important factors that you need to keep in mind when you are contemplating the idea of getting private label clothing. Get ready to make big bucks off of this new venture!