List of Niche Spring Trends Retailers Should Lookout for
All is fun and games when it comes to trendy clothes but when everybody starts wearing the same outfits the value tends to increase with each day. But as much as women love to adorn timeless pieces of clothing, sometimes trends can be a great breather and helps to add a unique touch of color and poise. Those who like to dress up in beautiful trends but don't like the concept of clone fashion can actually have a look through the other micro-trends that is equally popular and sartorial.
Hence owing to the need for fresh fashion pieces, one of the popular wholesale custom clothing manufacturers are producing such pieces. Therefore, read on the blog below to know more about the styles that are worth the bulk investment.
Swap the beige for tangerine
We know that beige can be really classy and does it suit women across all types of complexions. But the moment every other millennial started adorning the neutral look, things started to get a bit too boring.
Hence, you can opt for the fun tangerine shade which reminds us all of the iced lollies this summer. You can either opt for a maximalist look by wearing a trench coat or start off with minimalistic tones with a tangerine cropped top.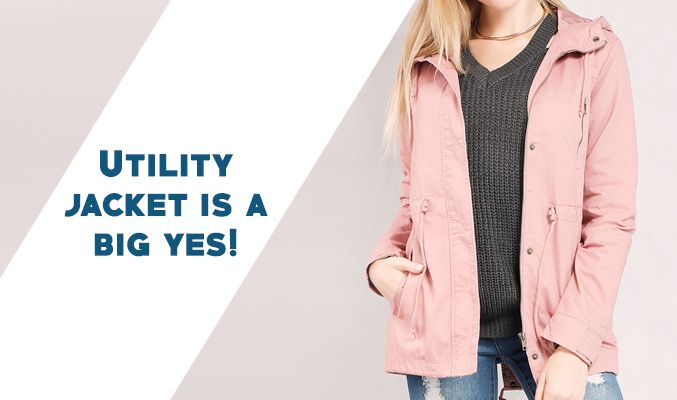 Utility jacket is a big yes!
Until a few weeks ago you'd find women adorning the oversized blazer look! But enough with styling your clothes like a 80's dad. Its time you think practical and opt for the good old utility jacket. These are not only perfect for the impromptu hike trip with your sibling but for the weekend road trip with friends as well.
Opt for fun colors this season instead of selecting the earthy tones that are the obvious choice of the mass.
Get rid of tie-dye for wallpaper print
Those of who are still sticking to the psychedelic 80's retro style can take a breather for vintage prints are here. Hence, you can browse from interior oriented designs and select the emerging wallpaper print. This print is subtly feminine yet perfect for adorning in the sunny days of the spring.
This groundbreaking design is perfect for creating extra-ordinary attires that can be worn both as a formal as well as a smart wear.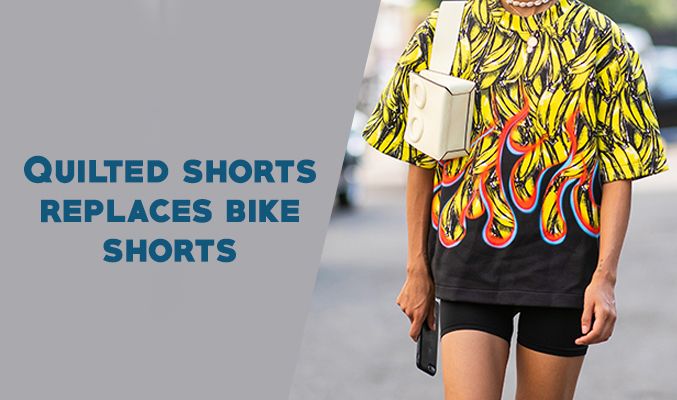 Leather can be exchanged for fringe
Gone is the season when leather was the go to fabric choice of women. Enough of the animal derived clothing. It's time that you opt for a coachella-esque vibe that will help you to channel your inner boho esthetic. You can wither channel the fringe look into your clothing or opt for bags. Either way make sure to make a statement with the shredded fabric style.
Quilted shorts replaces bike shorts
Since the moment bike shorts entered the market scene, people went completely ga-ga with the sleek athleisure style. It's true that these are great as a functional clothing piece, but you cannot afford to look like a marathon participant each time you step out on the street.
Hence swap these skinny spandex shorts for a pair of quilted shorts. Colors like olive green and blue can give you all the Indiana Jones feels but you'll nonetheless feel fashionable and cozy adorning these cute shorts.
Retailers who want to include trendy women's clothing in their stores can get in touch with a popular private label clothing manufacturers. All you need to do is browse through the wide array of clothing and state the bulk needs to the help team by dropping a mail about the purchase needs.