Modern Cricket Demands Performance-Oriented Clothing
Cricket can be played in a pair of shorts or jeans and a tee. But one cannot wear these clothes to play professional cricket. Just like any other sport like football or baseball, cricket too has a specific set of clothing that all players must abide by, whether they are representing a cricket club, cricket league, associations or even school. There are a number of designers and cricket clothing manufacturers that have dedicated themselves to offering the very best and the very latest in cricket whites, trousers, shirts and jumpers to suit the modern requirements of the sport.
Designed to Perform
Cricketers demand clothes that are designed to perform. Taking into consideration the demand for performance-oriented clothes, manufacturers are creating clothes made from technically advanced fabrics that feature obsessive attention to detail and quality. Available in different sizes, the clothes are meant to make the player feel comfortable at all time and should not restrict the movement of the players. Cricket clothing manufacturers are coming up with innovative manufacturing techniques that produce clothes which breathe and can wick off moisture easily and quickly so that the players feel cool and dry even during an intense match.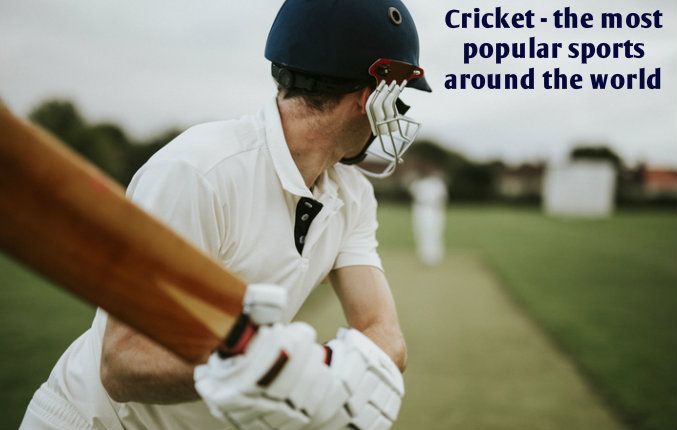 Demand for Style
Cricket is one of the most popular sports around the world and it had started out as a gentleman's sport. The demand for stylish apparel and accessories should not come as a surprised because this sport is televised and enjoyed by people around the world. This intensity and demand for modern cricket demand for stylish, hard-wearing and comfortable clothing. A professional cricket player is no less than a celebrity in the present times and hence, the players ought to look their part. Also, clothes is one of the easiest ways to boost a player's morale and since they have to face intense pressure from their coach as well as fans to perform their best every time, looking great might just help to lift up their spirits.
Tailored Cricket Clothing
Young or adult, amateur or professional cricket teams will have their own set of specifications when it comes to clothes. Getting in touch with leading manufacturers and cricket clothing suppliers might really be of help to you. A lot of them offer tailored solution to meet the exact specifications and requirements of their clients and this will help you in being able to design unique uniforms for your team. Retailers can also hugely benefit from custom clothing options as they can serve their customers better.
Team coaches, club owners or retailers looking to purchase bulk products can get in touch with renowned and well-known cricket clothing suppliers that fit their needs and get huge discounts on buying wholesale.