Must Have Gym Gear For 2021!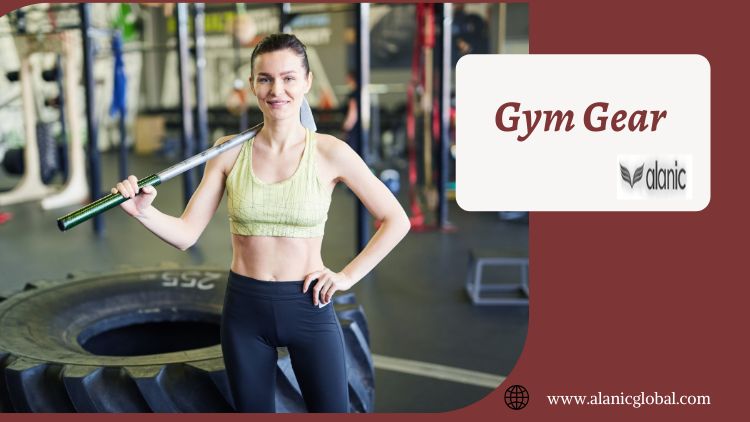 With another round the sun, another resolution to keep, we don't need an excuse to refurbish our gym wardrobe. With a little tweak here and there and a proper check-list, you will be all set to take on 2021!
Check the list below to see if you have everything that you might need.
Gym Bag
With all your pristine gym gear you're going to need somewhere to put them in. Standard bags might pick up an odor, but a gym bag is intended to be odor-resistant. We suggest you pack up your gym bag the night before, that way when it comes time to train you're prepped and ready to go and have zero excuses to put it off. Keep your pre-gym regime as basic as possible to avoid letting yourself the chance to find an excuse to not worry.
Workout Socks
The proper socks may not at all times be top of your list when it comes to activewear, but they are necessary. Blisters can truly set your workout back and long workout sessions are dependent on your feet being comfy. Sports-specific workout socks must be sweat-wicking with additional protection and padding in areas prone to blisters. Opt for socks with mesh ventilation panels to the top so that your feet can breathe and wick sweat to put off blisters and chafing.
Comfy Gym Shoes
The proper gym shoes can make or break a workout session. The last thing you need is to be tripping over shoes that are huge or suffering numb toes from footwear that are extra small. Also, your gym shoes need to have the proper performance qualities and pair for your form of exercise. If you do CrossFit you need to spend on the right pair of CrossFit shoes as there is a difference between training shoes and CrossFit shoes. You will come across pairs of barefoot gym shoes with gym wear manufacturers USA which is said to prevent injury and let you feel each movement, thus improving your performance and workout results.
Towel
Last but certainly not least is a gym towel. Having sweat dripping off your face throughout a rough training may make you look like you're working hard, but it can be very uncomfortable and irritating. Ensure you have a right-sized gym-specific towel that you can keep inside your bag and also use to mop up benches and machines once you've used them.
Business owners contact promotional clothing manufacturers today if you want to bulk purchase the newest gym gear.
Audio Version:Must Have Gym Gear For 2021!
Direction:https://goo.gl/maps/D3eYZjfEboUyrkTH9