Private Label Manufacturers Should Pay Heed to These 3 Trends in 2018
With 2017 coming to an end, it is time to prepare for the New Year. Only two months remain and private label business owners and manufacturers are getting their game face on to make the most impact on the customers. However, to appeal to the fashion-forward masses, a vivid knowledge of the upcoming trends is necessary. Here is looking at them in a glance.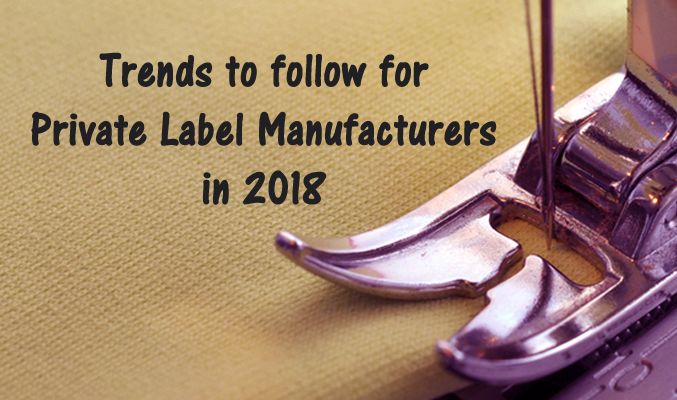 It's all silver
The compassionate shade of silver is going to be the next big thing in the fashion industry. Since the shade works well with all other colors of the spectrum well, it is much appreciated by the enthusiasts. Silver is versatile and modern in its approach and private label clothing manufacturer have taken a note of that. The clothes are a perfect reflection of conceptual and creative hybrid of color and patterns. The color silver blended with the futuristic designs will be the hit thing for the spring and summer of 2018. The glittery extravagance will be most commonly used for the dresses. Quilted and pleated designs will further contribute to the sassy appeal of the shade. So you can update your store collection with the luxury of silver early on next year.
The folk print overload
The burst of colors in the form of folk art is going to be big next year. From human figures to abstract art, colors and traditional patterns will explode in all aspects of clothes. Available for both genders, the clothes are bright and vibrant. Red, blue, purple, black, yellow, black, white and brown and many others are all present in the clothes in a spectacular blend. The prints and patterns are heavily inspired from folk arts. The customs are smartly amalgamated with a modernistic approach that further makes them a splendid investment. T-shirts, shirts, dresses, pants, scarves and much more are available with the private label apparel manufacturers.
More of denim
While denim has been an influencing factor throughout this year, it is going to continue with its journey next year as well. The enthusiasts can't get enough of the denim trend and next year is going to more than just shirts. Dresses, skirts, and even t-shirts are going to take a transition towards this more comfortable fabric. The manufacturers have tweaked the denim a bit to give it a softer approach that combined with its textured finish, denim will be ruling the fashion scenario at large in 2018. From lighter washes to the darker renditions, there will be an excess of this classy and timeless trend.
Thus, with 2018 fast approaching us, it is time to update the collection. Top private label clothing manufacturers USA based have the best of the clothes designed and readily available for purchase by private label business owners. All you need is to provide them with the design. Register online today and get discounts as well.