Putting on Flannel Shirts after Winter? – 6 Places Where Men Can Wear them
Just as Poet Keats said "If winter comes, can spring be far behind?" the cold months may be leaving for the year but there's spring waiting for your welcome. So those who have not been able to get over their classy flannel shirts have nothing to worry about. All they need to do is choose the right place and occasion while styling them properly. Here's a look at where can you wear them.
Regular college classes
At late winter or in the beginning of the spring, when you cannot wear even those soft woollen layers, some mens designer flannel shirts can certainly come to your rescue. Just put on your basic grey tee over a red and white plaid shirt over and keep the buttons open to flaunt it as a layer. Now team them up with ripped denim jeans and to make the look more informal, fold the sleeves up. Or else take some style note from your favorite footballer on this point and "bend it like Beckham".
Chill-out coffee breaks with friends
Are your friends calling you for a quick chat at a coffee shop on a Sunday morning? Then instead of rummaging through your entire wardrobe, trust a classic green and blue button-down flannel shirt and match it up with a pair of red shorts and sporty sneakers and you are good to hit the street.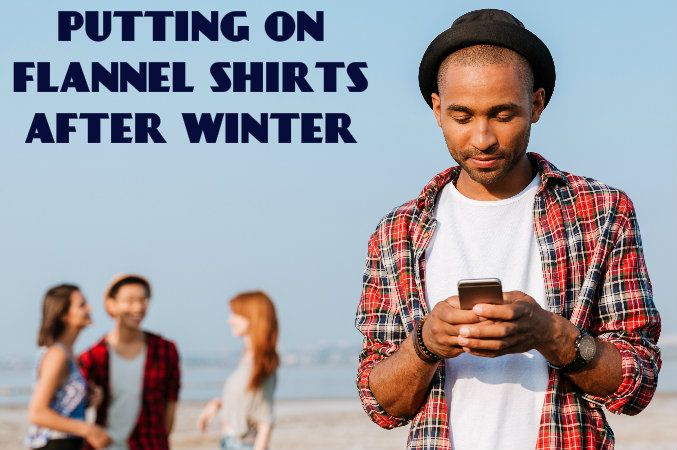 College fests
Got a performance on the stage as well as want to impress a girl that you have been checking out for long in your college? Then make the move and it is only possible when you are downright confident. This comes with your proper dressing up for the event. So work your flannel in blue and yellow with a pair of ocean blue chinos and stylish boots or loafers and churn out some really good tracks to make serious impression.
Music concerts
Since some music concerts do not end before the midnight, you will certainly need something for the unpredictable chill at the late hours. So wear a plaid shirt in blue, green and yellow over a plain white tee and team up with dark wash denim jeans and tan brown boots. However, when the temperature rises a few degrees, you can tie the shirt around the waist and flaunt your sporty look.
Interview appearance
Though attending an interview calls for wearing something formal, the hipster flannel can work wonders for you. Here's how! Just slip into a plaid shirt in blue and white small checks and pair up with a blue or grey blazer and navy or black tailored-fit trousers and be confident from inside.
Dinner date
If you are about to head out for a date, then do not go for the same old white cotton shirt, rather go creative. Take out your white and grey plaid and match it up with navy blazer and white trousers with a pair of dark brown oxford shoes worn under the feet. To purchase different colors and checks of flannel shirts, pay a visit to the online hubs of mens flannel shirt manufacturers USA.
For retailers and business owners several online manufacturers are offering the option for customization. So they must hurry up and send their requirements to them to grab these wholesale mens flannel shirts at special bulk prices.