Rugby Apparel- the New Sport Staple the World is Rallying behind
Nearly a decade back it was baseball wears; forward it was the basketball wears. And today… today, it's the rugby apparel that the world is rallying behind.
Sports have always had big influence in people's life, be it in their decision-making (picking a front-seat Rangers game with friends over a Tinder date) or their style approach. The new generation of sports fanatics, which count in legions, are all fanning over the new designer range of rugby wears. And the trend, surprisingly enough, is not limited to just the USA, but spiraled across the world in places like Australia, UK and even Asia. A large credit, aside the growing popularity of this sport itself, goes to rugby apparel manufacturers for their incredible latest introduction and large distribution network that has successfully managed to deliver wholesale in cities where this sport isn't even well recognized.
This latest sports clothing trend evident two facts-
Rugby jerseys wholesale is a must-have for every small clothing business; say goodbye to soccer wears.
Even the non-rugby fans are attached to this sport's wear. Meaning, the retailers must customize their bulk accordingly to a wide section of consumers who have no idea whatsoever who's Dan Carter and Leigh Halfpenny.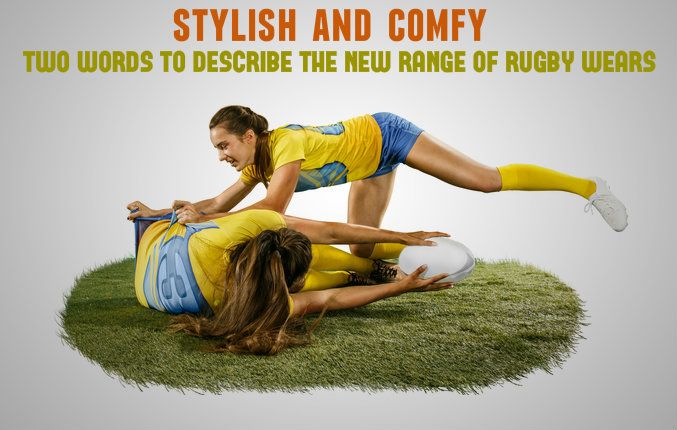 Don't have the new designer range of rugby wears in your warehouse already?
Stylish and comfy- two words to describe the new range of rugby wears that has eventually inducted this sport apparel into the 'ultimate daily staple' category—no wonder millions of consumers adore them today, to an extent of wearing these casuals even to their workplaces.
Top rugby apparel manufacturers have upped their game, both in terms of designing the wears and improving their production process. Made using the premium quality technical fabrics, these tops and bottoms and even the rugby jackets wicks and breathes beyond perfection, making them ideal even for long summer days.
These rugby wears are coming in many casual and vibrant varieties that can give the traditional lifestyle apparels the run for their money. For the fashion forward or the casual obsessed, there's a particular variety to meet their individual styling approach effortlessly.
Market analysts believe the already high-flying demand of this sport's wears is at its initial stage, with their charm climbing even higher in the coming days and many new manufacturers jumping on the scenes to level out the supply rate. So if you don't already have these wears in your warehouse, you might want to dial rugby uniforms wholesalers and order your custom bulk immediately to stay ahead of your competitors.