Sophisticated Fall Dressing Trends for Women Over 40
Ready for a roundup of trendy, new basics? When it comes to the women's style in their 40's, it is clear that they always pay attention to the finer details of an outfit. After taking a deep dive into the recent we've identified five fall wardrobe basics that can only describe as beautiful. Discover the trendy basics that are taking a strong liking to right now. One of the renowned private label clothing manufacturers have curated a designer collection you can have a look at. Thus, read on to know more.
Strong Shoulders
There's a new T-shirt trend in town, and it's officially become the uniform of everyone in fashion. Meet the shoulder-pad T-shirt. Ever since bloggers started pulling off the 80's inspired look earlier this year, the shape has really taken hold and earned itself a staple spot in women's fall wardrobes.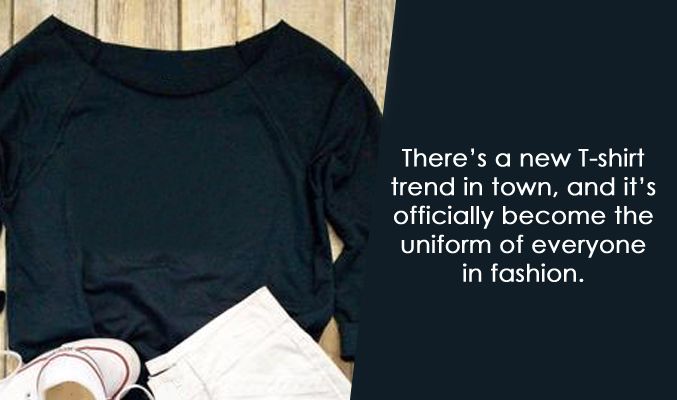 Untailored Tailoring
Tailoring continues to have a big influence on basics like blazers and trousers, but this season, we're seeing a lot more relaxed silhouettes like long hemlines and languid shapes that feel "untailored". However, there's one clothing piece you have to invest in. A pair of neutral-toned trousers with a wide-leg fit.
Knit Dresses
Among all the dress trends on deck for fall 2020, knitted dresses have got to be our favorites yet. They're timeless, versatile, and so comfortable. This season, it's all about those details like an asymmetric neckline or belted waist that update them from the plain sweater dresses of years past.
Wide-Leg Denim
Let's be honest, when is denim ever not on every woman's wardrobe list for fall? We're definitely including wide-leg jeans as part of these "trendy" basics since the wider fit feels so fresh. Take some inspiration from your favorite artists like Sarah Paulson and wear yours with a pretty puff-sleeve top.
Stirrup Leggings
Last, but certainly not least, is a fresh legging trend you're about to see much more of. We've started to spot stirrup leggings on the stylish over-50 set and their cool looks are signaling the rise of this updated basic for fall. We love them styled with a kitten heel and boxy blazer like Kate Beckinsale did here.
Get in touch with one of the popular promotional clothing manufacturers and checkout the ever growing clothing assemblage. All you need to do is browse through the catalog and select from the vast clothing pieces the trendy apparel that you wish to purchase from your store. Drop a mail to the help team for the wholesale needs.