SPOILER- Flannel Shirts are Going to Rule the Fashion Scene Even in 2018
Sure, in 2017, joggers, off the shoulder tops, and turtlenecks were the top hit among the urban outfitters. It was, however, the flannel shirts and pants that made the most noise, with the world rallying behind them in any and every occasion. And the renowned flannel clothing manufacturer and small retailers did well to keep the flow of this trend interesting and exciting throughout with new range of wholesale and their additional discounts.
Will this trend continue even in 2018? It will, says market pundits and fashion bloggers.
A perfect daily staple that people can't get over
The charm of red-black plaids is ever-so-green and still prevalent even after years. With a mass appeal, this variety of shirts is popular among women, men, young and elder consumers. They are simple, classy and ooze of high etiquacy that vouches to blend in any and every social setup rather easily. To that, they can compliment an array of bottoms, giving the wearers options in heaps to mix-match and pull a preferred appearance perfectly.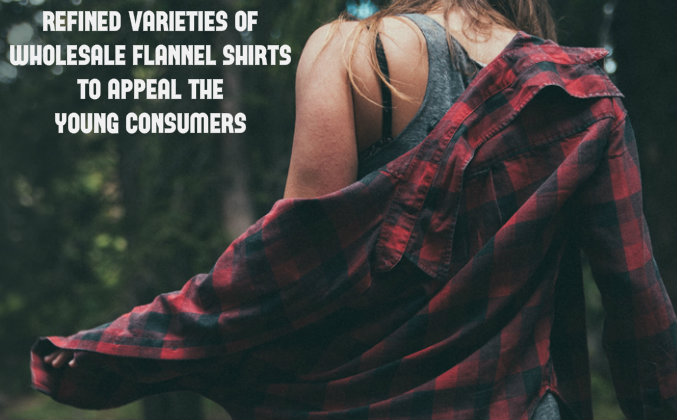 Refined varieties of wholesale flannel shirts to appeal the young consumers
In recent times, top manufacturers have introduced a wide range of wholesale flannel shirts in refined varieties to target the young consumers and fashion forward crowd, in particular. The new vibrant range is bold and eye-catchy that is perfect to adorn a confident and out-of-the-crowd appearance.
Also, some of these top manufacturing companies are bringing an appealing collection of flannel pants wholesale, as well as outwears, to woo the fashionistas and casual-obsessed.
High quality flannel clothing—perfect for every season
Aside the designer appeal, the latest range of flannel clothing has seen a significant improvement in the quality department. Constructed using high-flying technical fabric, they guarantee maximum comfort. Well adept in regulating temperature, the fabric also highlights active wicking and ventilation properties. These shirts are ideal for every season, whether long summer days or chilly winter nights.
Are you a clothing retailer?
Much like in 2017, flannel outfits are going to rule the fashion scene (and wardrobes) this New Year. If you're a retailer, you better suit your warehouse up with wholesale flannel shirts, pants and outwears. Dial a good flannel clothing manufacturer today.