Spruce up Your Stocks with the Basic yet Functional Cricket Clothing Items for Your Team
Cricket is the widely played and mostly watched games and sports in the world which has gone through a lot of changes in terms of their jerseys styles and appearances. To make the players look more beautiful and motivate them for better performance, designers have stirred up a gallery of choices. So if you are hoping to update your clothing stocks and add a distinguished feel and flavor to the looks of the players, then you must contact a leading manufacturer and think of creating a fusion of traditional and contemporary style. Here's a list of items that you must stock up at first.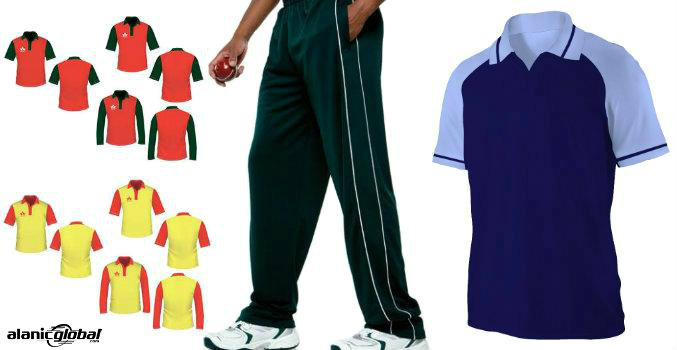 Shirts
With the evolution of cricket clothing fashion, shirts have changed a lot in terms of styles, colors and use of materials. While the finest quality of synthetic fibers like polyester and spandex are chosen for flexible, breathable and lightweight feel, the sleeve patterns have changed as well, in order to offer comfort and relaxation. However, these changes make a lot of differences when it comes to playing strenuous matches.
As for colors, white is the most common choice, but you can feast your eyes on other colors as well such as yellow, red, green and more that are available at the online hubs of cricket clothing manufacturers.
Trousers
With the stress and pressure that the game creates on the players, thing pads only add to the discomfort while batting wearing them. So wearing pants and trousers in stretchable and flexible forms is a must since they will allow a complete freedom of movement, aiding in the performance of the sportsmen on the field.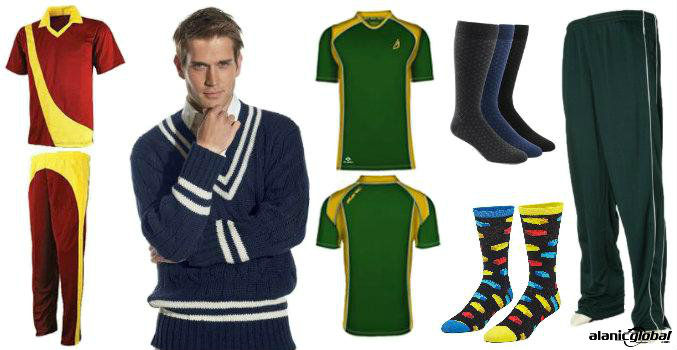 Sweaters
For the cold months of winter, players are often seen to be wearing sweaters. They are generally made of fleece and come with both sleeveless and long sleeve patterns. Coming in basic colors like white, black or grey with contrasting shades on cuffs and collars, they bring on an definitive stance. In fact, the light weight white V-neck sweaters are very common as the timeless and classical cricket clothing component. There are various reputed cricket clothing suppliers who are producing them in a wide array of styles in order to meet the exceeding requirements of consumers.
Inner garments and socks
Most important of all, inner garments are the most essential clothing items that make a lot of difference in the performance of the sportsmen. Available in different styles, like briefs, they are required to be made of cotton, rayon and lycra so that they can offer utmost comfort and relaxation to the wearers and wick away excess sweat and moisture, keeping the wearers dry and fresh throughout.
Now as for The socks, they must come in high-quality materials, that are highly capable of wicking away moisture, absorb shock and offer a cushioned feel. Plus, wearing a right pair of socks can prevent injuries and even resist any blisters to happen.