Taking a Look at the Top 3 Sportswear Trends of 2017
Notwithstanding from the topic, let us look at the most popular sportswear trends of 2017. These trends are expected to continue in 2018 as well, so here is taking a recap while also exploring the upcoming trends.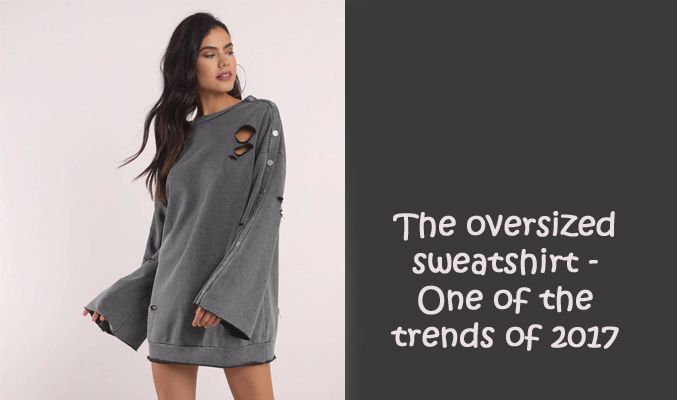 The oversized sweatshirt
With the fall of 2016, the trend of oversized sweatshirt became highly popular. It gained steam throughout 2017, only to become a larger than life piece in women's wardrobes. Sweatshirts have been the undeterred choice for many over years, but a version that glorified feminine efforts combined with the dominantly male clothing was highly welcomed by ladies all around the world. The dressier approach (or you could just versatility) made them an instant choice. Their comfort and their easy-to-wear qualities were a nice break from the otherwise tight pieces that grazed the women's fitness clothing department. Sports clothing manufacturers got to the embellished versions which with their delicate fabrics and adorable prints/colors stole the spotlight early in 2017 and are on a path that goes a long way.
The printed leggings
The fitness trends for women were dabbed by dull colors and boring prints that did nothing to uplift their sassy attitude. So, early 2017 took the season of spring for inspiration and enthusiasts introduced bright printed leggings. From tropical prints to quirky abstract motifs, the printed extravagance seemed to be riding high on the happy and colorful looks. The vivid color palette was the obvious choice for many. Not only did they look great, but added volumes to the sex appeal. Also, their ability to work well with a variety of other clothes gave them a permanent status in the circuit. Even though the gloom of winters seems to have taken control of the circuit, these colorful leggings are still popular amongst those who love to mix comfort and style; without apologies.
The cut-out tank tops
You can't really complain about a cut out detailing for they are sexy. When the Hollywood celebrities started showing up for gyms in cut-out tank tops, it was a cue for all the enthusiasts to up their tank top game and introduce these versions to the public. A widely welcomed fitness piece of 2017, the combination of function and fashion as portrayed by the tank tops only added to their popularity. With promoted breathability (just count the number of cut-out details on your one and you will know), intricate designs, use of technical fabrics and subtle shades, and definitely the plunging necklines, women could not resist not including a cut-out tank top to their gym wardrobe. And the good news is, they are still riding high on their popularity and will continue their journey in 2018, at least the first quarter.
To conclude, we might be on the last leg of 2017, but these above-mentioned trends are far from being over. They have done well this year and will continue doing so the next year as well. Wholesale sports clothing suppliers have their inventories updated with these pieces, thus not depriving you of any. They are constructed using the best of the materials and are colorful and trendy. 2017 has been a good year for the sportswear trends, carving a path for its successor. If you are a retailer, you can now update your store collection with the latest pieces by making a bulk purchase of the same at discounted prices.