The Eternal Stylish Connection between Women Flannel Fanatics and Flannel Shirts
When we talk about a woman's wardrobe staples, then just like a white shirt, an LBD and a classic blue denim comes into consideration, none can deny the importance of a plaid flannel shirt. Comfortable and warm, they are the perfect dress code for the winters, but what about doing them in spring? Versatile and trendy, you cannot fall out of love when it comes to the check patterns which flannels symbolise, then what about adding some spin to your style statement and pulling off a chic look all year throughout? The sizzling array of womens plaid flannel shirts crafted by the designers will definitely get you compliments, making you the next trend setter!
Now, you might go on over thinking about the style ideas which you must embrace to wear the flannel shirts all around the year! We will help you with few tips.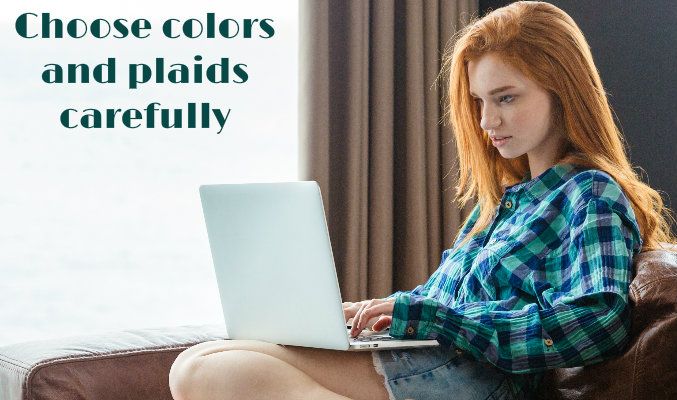 Choose colors and plaids carefully
Plaids might sound very boring at times, as one has little options to experiment. But then there is always an alternative. Go for colors which flatter your complexion and most importantly your persona. Be it a solid color theme or warm, the tonal shade must be in sync with the place your are heading towards. Subdued ones like pink, white, yellow grey and darker ones like reds, orange brown or black can be the best options.
Now, there might not be a lot or prints for flannels, but definitely a medley of check patterns which can be considered. If you are bored of the plain tartan checks, then peep through the possibilities of gingham or madras, pin-stripes, or window pane ones for a unique quotient.
The silhouette it renders
The range of wholesale womens flannel shirts in the retail stores come in a wide array of fittings, lines and lengths, and it is up to the wearer to decide the size. Now if you are going to an office meeting then go for slim fitted one, and for casual strolls, an oversized plaid flannel shirt with distressed boyfriend jeans will provide the perfect spunky appeal!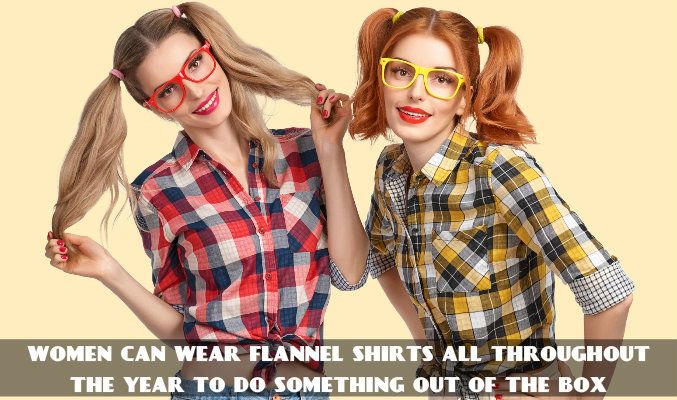 Girly stance
People often have a misconception that plaids only suit the men because of the masculine stance they carry. But women can wear them all throughout the year to do something out of the box other than sticking to the normal girly tops and dresses.  Want to know how? Here are some essential tricks
Keep two three buttons on the upper side left open for relaxed vibes.
Always do not go for the plain button down masculine shirts, rather try some other cuts like the ones with fringes or ruffles to add feminine poise.
Try out chunky accessories, so that a boho-chic ensemble can be adapted easily.
Why always stick to the drab and banal denims? Go for skirts and palazzos too!
A womens flannel shirt looks highly endearing when used as a layering over any simple plain top that you are wearing!
What if you could add some zing to your plain dress? Wear a dark colored flannel shirt over a subdued colored dress for a fresh get-up!
Let your flannel shirt be the ultimate cover up at the beach, instead of the regular chiffon cover-ups which might be too monotonous at times!