The Making and Designing of American Football Clothing
American football is indeed a cool sport to play. The sport has its own visual identity for which American football jersey gives notable contribution. The jersey features the name and logo of the team, players' name, jersey number, sponsor name and logo and host of other details. This gives these jerseys their unique identity. But do you know lot of effort goes behind in the making and designing of these jerseys? There are several factors that have to be kept in mind for making of these stylish american football clothing which forms an integral part of the sport.
Color combination
This plays a key role in making your sport clothing look stylish. Since the football attire consists of jerseys and bottoms, having a monochromatic outfit would look really tacky. Instead, you can go for smart color combinations like red and blue, black and white, yellow and green, purple and orange and so on.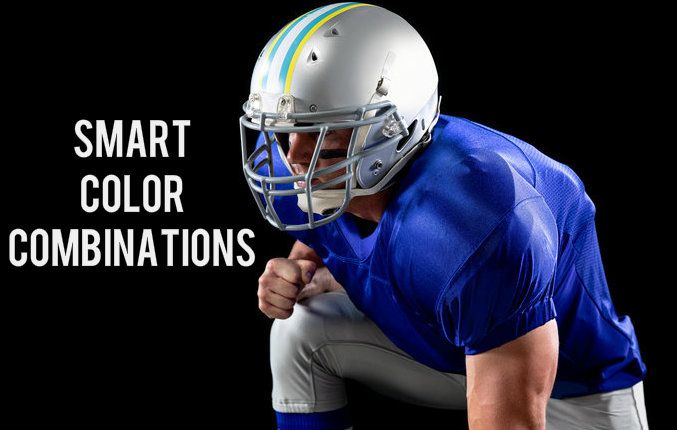 Smart graphic designing
To ensure your jersey has the smartest designs, you need to get the graphic designing done from the most innovative and creative graphic designers. If you have your team logo, then well and good. You can just get the same printed. But if you don't have one, its best you get your team logo designed asap. Your logo should be such that in a nutshell it speaks for the spirit of your team as well as the sport. Logos when beautifully done, leave an indelible impression on the viewer's mind.
Football jersey fonts
Did you ever realize that fonts play a large role in the appearance of the logos, names and other features in your American football jersey? This is perhaps the most exciting part of graphic design. You can obviously choose from a host of fonts, including their size and color. A knowledgeable graphic designer would probably be able to guide you better with it though. Some of the popular fonts that have been widely used in football jerseys are Russel Square, Optima, Peignot, VAG Rounded, Neue Helvetica, Serpentine, Gill Sans, Industria and Antique Olive.
Wondering where to get such jerseys from? Well, you can get it from any leading manufacturer who can provide you with wholesale american football clothing. They give you the option of customization also and cheaper prices as well for bulk orders.