Types of Cricket Clothing which Cricket Teams Can Order from Wholesale Manufacturers
Cricket is no more about the bat and ball game recently, with players flaunting their high-class stylish stance from the practice tournaments to the matches. A sport which has always been reigning high with fame, is always filled with glitz and glamour, showcasing different trends of fashion through stunning range of cricket clothing every day. With the fashion world rendering us with endless opportunities, why shall sports lag behind? The top-notch cricket clothing suppliers and manufacturers are not only crafting a wide array of cricket outfits and jerseys, but also providing sartorial solutions to satiate the requirements of promotional clothing.
Now with customised clothing creating a buzz in the marketing world, none can deny the fact that a cricket team can bank on its benefits to advertise their team and endorse the sponsors. We will get you covered with the recent trends in cricket clothing genre: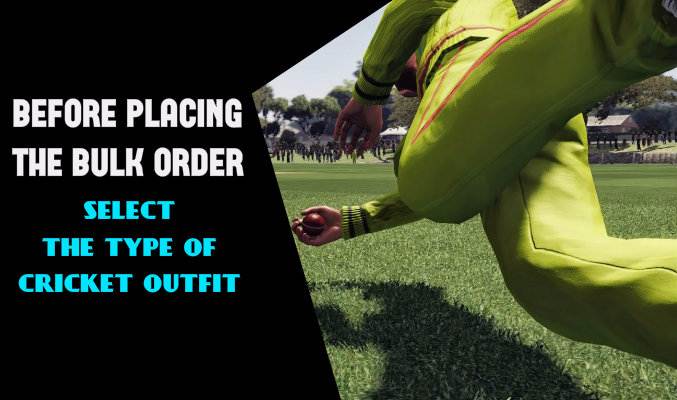 Select on the Type
Before placing the bulk order, it is important to know what will be the type of cricket outfit in which you will investment. The recent trends have everything, thus making a piece can be a little tricky. Though jerseys are definitely important, go for the following styles, to make your team look fashionable even at the net practice sessions
Mesh Tees – these tees are highly equipped with sweat and moisture wicking facilities, rendering body movement and flexibility easily. The fabric keeps one cool and fresh all throughout without clinging on to the body, hence, mesh tees work the best for the rigorous practice sessions.
Shirts – to attend the press conferences or other events, make your team slip into full sleeved collared shirts, which render a poised demeanour to the athletics, buy with a sporty edge.
Shorts – though track pants work great for the matches and tournaments, it is pivotal to place bulk order for comfy and lightweight shorts which act as the closet staples for all the practice matches.
Singlets – wondering how to team up the shorts with? Go for sleek and slender singlets with wide arm holes and sturdy straps for a comfy and convenient feel.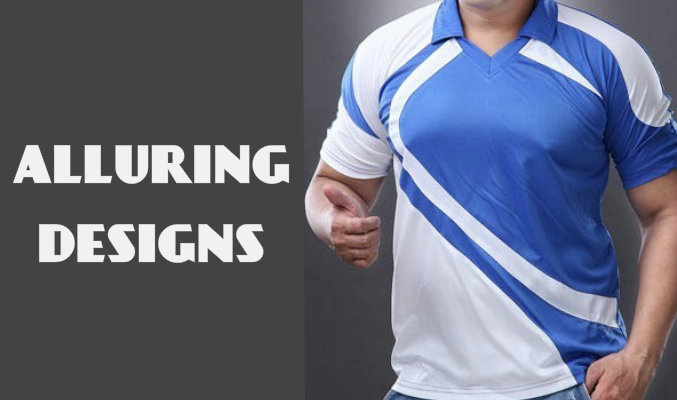 Alluring Designs
There was a time in the old ages, when cricket clothing only mean white clothes like tees, trackpants and knitwear. But with the constant evolution of the global fashion scene the celebrated cricket clothing manufacturers are breaking the monotony with charming and appealing outfits for the men in action.
Double Color – instead of creating a mess with a lot of hues and color tones, it is better to stick with elegant duo tones with proper color blocking. The one thing to be kept in mind is the proper contrast in color, with the team logo embossed, which must reflect the spirit of your team, to build up its worldwide reputation.
Sublimation – with a craze for sublimation prints happening recently in the fashion world, try out some in cricket jerseys too. They can be adorned with ritzy-zesty prints, patterns and motifs, reflecting colorful vibes and modish stance. From stylised logo embossment to any definite prints, sublimation can offer wonderful solutions.
Concepts – to appease the sponsors, try putting in some concept or tagline, so that onlookers can easily accept them visually. Be it quotes, messages, or photographic representations, a theme or concept makes the clothes look complete.