Ugly Trends of 2019 You Should Definitely Look Out for
The fashion scene is pretty unique in nature. On one side, you can find an array of trendy clothing pieces that are popularised by the celebrities and Instagram models. On the other hand, you can find clothing that are ugly yet they have their fair share of fans.
Certain people love transforming unappealing clothing into stylish outfits. All you need is the right kind of accessories and some unique complementary pieces to create an outfit that's stylish as well as comfortable. One of the popular clothing manufacturers in the industry has come up with a unique collection you should definitely have a look at. Thus, read on the blog below to know more about the same.
Power shoulders
Larger than life shoulders have slowly made its way into the mainstream fashion. The 80's style has become mass favourite and has also garnered a lot of appreciation amongst the millenials.
In fact the power shoulders is like the modern version of the exaggerated 8o's style. You can pretty much own this style, if you have the confidence to pull of bizarre outfits with panache.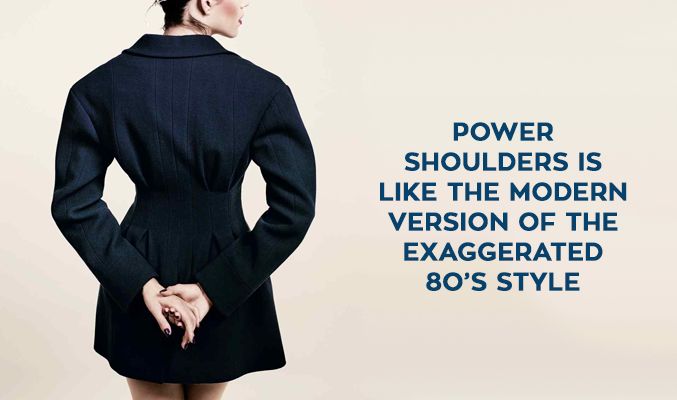 Cape silhouette
Capes are a thing now. For fall, you can ditch the same old outerwear and stick to something that is flowy yet adds a unique silhouette to the clothing. You can give your jackets a much needed break and opt for the cape that is available in a flurry of designs.
Hence, the best way to make your cape outfit stand out is by opting for a neutral toned maxi dress and a printed cape.
Grandma leggings
These leggings are rightly fitted but the grandma version comes with a surprise Get ready for statement tights that boasts of retro prints and vintage accents. You can style a short dress or even an oversized shirt with this type of leggings.
Opt for unique designs like starry nights, watercolour flowers and even ombre sky pattern.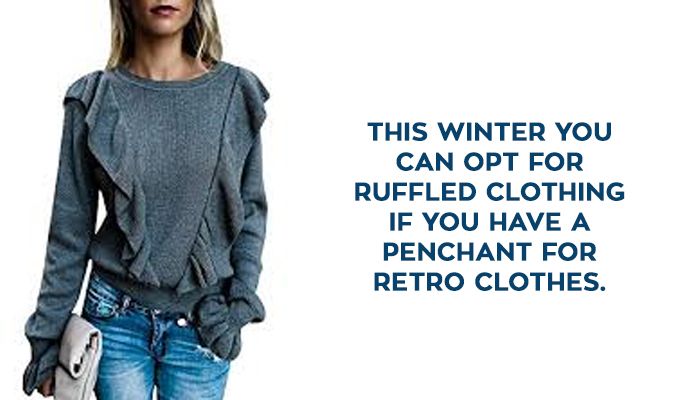 Ruffled sweaters
This winter you can opt for ruffled clothing if you have a penchant for retro clothes. Seems like 2019 has welcomed retro clothing with wide arms. You can find an array of modern versions of vintage clothing items that are honesty quite easy to carry.
Hence, for the upcoming fall-winter season, if you want to dress up in revival clothing, it would be advisable to opt for a pastel toned ruffled sweater with embroidered flower details for a cute feminine look.
If you want to know how to become a clothing distributor then make sure to contact one of the popular manufacturers in the industry. You can have a look through the wear collection presented by the clothing distributors. Select the required pieces and state the bulk needs accordingly to the help team.