Unique Designs Manufacturers are Incorporating in Sublimation Shirts
Sublimation technique has become one of the most appreciated printing methods in the industry. It is also one of the easiest printing techniques wherein you can transfer the design onto a fabric material. In fact not only fabric, but other various kind of merchandise are suitable for the sublimation printing as well.
Generally apparel like activity costumes, sports jerseys and even Halloween clothes are printed using the sublimation technique. Many retailers have questions regarding how to make sublimated jerseys. Hence, if you'd like to update your store with the latest sublimated sports apparel, it would be advisable to have a look at the exclusive designs.
Black and white pattern
The black and white design is popular among the coaches and the gym trainer. You can find many different variants in this category. There are the silhouette designs as well as the quotes in bicolor shades. Thus, opt for these to cater to the conventional needs of the people.
Ombre technique
The ombre color print is popular among the teens as well as the young adults. Most of the cheerleading costumes clothes are designed in this color scheme. Not only this, you can find swimming costumes in such color tones as well. Thus, select from a wide range of pinks, blues and greens to offer diversity in the color scheme.
Camo print
The camo print is not only popular in sports wear but smart wear as well. These are super versatile in nature and stylish as well. Hence, you can bulk order special high intensity fitness clothes in such unique prints to cater to the large audience base. Along with sports apparel you can also opt for camo printed athleisure jackets as these are super trendy and popular fitness clothing.
Psychedelic print
The psychedelic print is not just limited to hippie clothing styles. You can find an array of such color and print patterns in sports wear as well. Thus, make sure to obtain such clothing with a flurry of indie & dizzy patterns as the young customers will definitely like the new assemblage.
Undersea life
The life under the sea is outright magical and colorful. Hence select designs that possess the sea life flora and fauna. These designs are easy to transfer on fabric and the appeal is also pretty unique. Children's sports clothing can be designed with such patterns.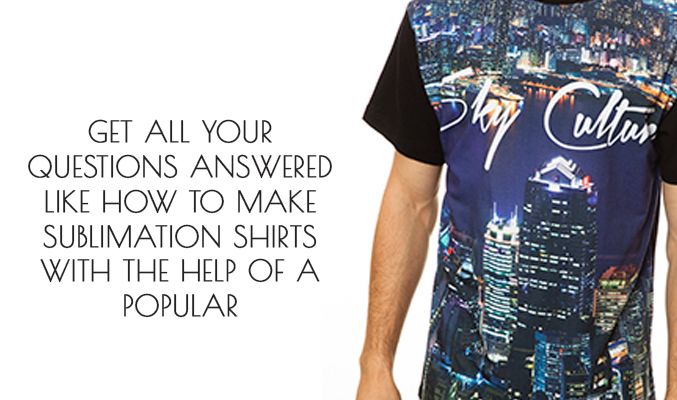 Animal print
Animal prints has entered the activity wear scene as well. You can find many sports sweatshirts and even socks that are printed in muted tones but with patterns that of leopard and even cheetah skin. Thus, if you want to opt for the bold & beautiful print for your store, offer variety in colors to the customers instead of taking the traditional route.
Tropical flora
Patterns of tropical leaves and flowers are in demand for its unique colorful appeal. The design category consists of motifs like split leaf philodendron, banana leaf, palm leaves with the addition of various different types of flowers.
Custom printed
The custom printing option offers a great opportunity to the retailers with queries like how to do sublimation printing on t-shirts. Hence, if you want to imbibe brands' aesthetics into the clothing. Hence, you can witness the sublimation printing technique yourself and design the clothes for your brand.
Get all your questions answered like how to make sublimation shirts with the help of a popular manufacturer. You can get in touch with the creative team to know about the techniques that are employed to create the wonderful designs. The sublimation printed output is durable and color fast. Hence, easy to use and maintain.