What Can You Find in the Inventory of a Top-Notch Fitness Clothing Manufacturer?
Nowadays more and more people are getting conscious about their fitness due to which the demand for fitness apparel manufacturers has increased considerably. Without proper clothing, you cannot practice your fitness regime. Even if you do, you probably would be compromising on comfort quotient which is of utmost importance. Hence, it should not be ignored at any cost. In addition, wearing the right clothing can prevent possible injuries, chafing and discomfort. Also, the more comfortable you are while following your fitness program, better the outcome would be. Your fitness regime could be a gym workout, yoga, pilates, running, brisk walking, jogging, zumba or any other similar program forms. Each routine has different needs and demands based on which you should make the choice for your fitness apparels. Here are few types which we are going to discuss.
Pair of Shorts with a Tank Top
If you believe that running will help you stay fit, then reinforce this belief with shorts and a tank top. A tank top that is loose and allows free air movement will help you tremendously during running by keeping you cool and fresh. This way you don't get tired that easily making room for more and better workouts.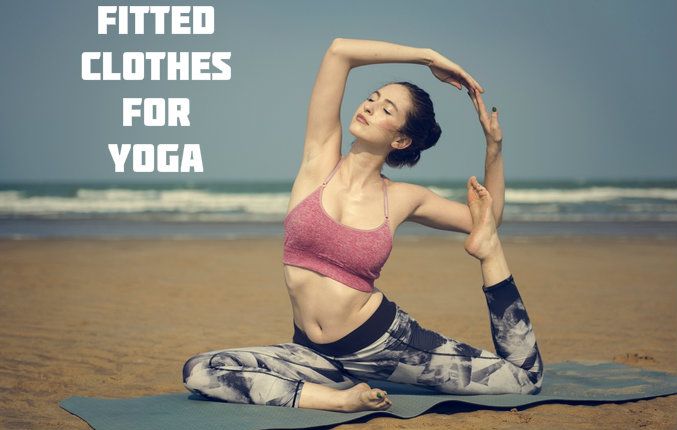 Fitted Clothes for Yoga
Yoga and pilates requires great flexibility of the body. Loose fitted clothes for this routine would play a spoiler while getting the postures right. Instead, one should go for clothes that just fit the body snugly. At the same time it shouldn't be too tight to restrict the movement. Generally, for this purpose tights are worn. The fabric of this type of clothing being extremely flexible doesn't interfere with any kind of movement.
For Gym Workouts
Are you the type who loves sweating it out in the gym? Then to ease your workout session you must invest in the right type of clothing. Track pants that just take the shape of your body are just fine. They are available in full-length as well as three quarter ones in any fitness clothing Australia company. With elasticity in the material of the pants, they allow adequate movement. If you are a girl, then ensure you have got the apt sports bra for yourself. Besides, there are tank tops and tees for all.
Since fitness clothing can be an expensive affair, its advisable to look for wholesale fitness clothing manufacturers online who can get you the products you want in the prices you desire.