Who Should Wear Rugby Jerseys Where and How
Rugby jerseys and shirts have changed the trends of cool and casual fashion for the better. As of now, it can get a little difficult to locate a wardrobe that does not own one of these sporty top wear options knowingly or unknowingly. Addressing the matter of which wearer will look great in rugby jerseys, you can say that just about anyone, of any gender, in an age group and that too of any dress sizes are assured to pull the trend with complete style. This is one of the many reasons why these top wear options are so popular with people who wish to carry trends on their shoulders absolutely effortlessly.
At present, Rugby apparel manufacturers from the world over have been indulging in introducing little touches of improvements and creativity here and there to expand the scope of these jerseys per se. This applies not just to the world of professional and amateur players but also to the sphere of everyday wearers as well. So, you should not be very surprised if you come across over the top specimens like bedazzled rugby jerseys or even those that are made of more luxurious materials in comparison with the usual cotton / polyester mixes etc. Such innovations may have been welcomed by a handful of enthusiasts but the world at large is yet to wake up to the same.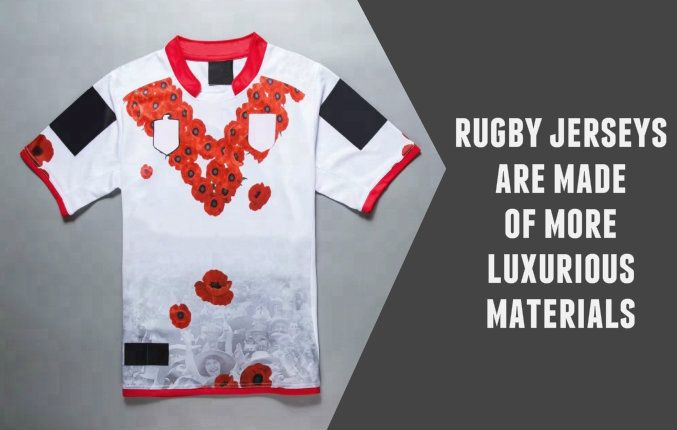 Even then, the matter of where to wear these jerseys remains very compact. This basically means, no matter how creative rugby jerseys get, they still remain a casual sporty wear. teamed with a pair of denims or casual trousers, these jerseys whether long sleeved or short sleeved, are perfect for a walk in the park, a day out for shopping, attending a sport event school and colleges so on and so forth. However, if you are planning to wear these on a date, for PTA meetings, Friday / Saturday night to clubs or occasions as such, even the best of the lot may turn out to become misfits.
Rugby jersey manufacturers from the world over are in no mood to make these options dressy in any way. In fact, it will not be entirely wrong to say that expanding the scope of these options with out of the box innovations is actually very difficult. Not many can do it, and not many would risk it as well. Rugby jerseys are loved as they are with or without enthusiasts giving it new twists time and again.