Why are Entrepreneurs Obsessed with Venturing into the Fitness Clothing Industry?
The health and fitness trend goes global and with it the prospects for growth are increasingly getting stronger. Over the past 7 years, the sale of fitness apparel seemed to have jumped to a whopping $270 billion and it is expected that sports and fitness clothing is going to reach US $196.2 billion in 2020. It is this kind of winning streak that is making budding entrepreneurs and even celebrities venture into the workout clothing industry in order to get a bite out of the whole buzz! As the world rapidly adopts a healthier and more active lifestyle, it further gives impetus to this thriving industry that only seems to be growing stronger with every passing year.
What do you think school kids, high school athletes and yoga moms have in common? They're all doing their bit to power the sales of workout gear on the global market. The athletic wear market is starting to present itself as a minefield of opportunities and businesses looking to expand or first-timers looking for a bright idea to start a business can most definitely think about tapping into the resources of this flourishing industry by partnering up with renowned wholesale fitness clothing manufacturers with wealth of experience and high international standards of quality.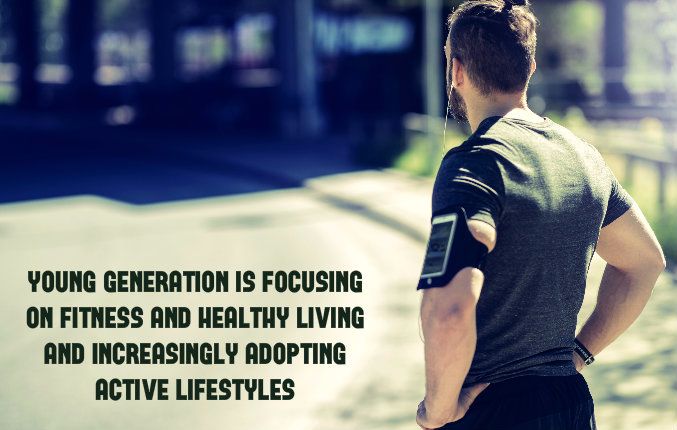 The Youth Opts for Healthy Lifestyles
The young generation is focusing on fitness and healthy living and increasingly adopting active lifestyles. Participation in sports among school children have increased, gym memberships seemed to have doubled over the last couple of years and even sports clubs have increased in number encouraging more and more people to participate in physical activities and maybe even make it to the professional levels. Professional sports leagues have also encouraged this growth by showing more interest in players who have been associated with sports when younger. All these factors have contributed in making the activewear industry one of the biggest money-making industries in the world because people who enjoy indulging in sports or any other physical activities such as hiking or skiing, invariably opts for buying clothes and gear that are specifically designed for the specific activity.
Ath-leisure Trend Boosts Activewear Sales
Designers and wholesale workout clothing manufacturers have adopted the athleisure trend with such enthusiasm because it is a long way from those drab and notorious track suits that came only in few colors and shades. At present, the fitness industry is having its moment in fashion as more and more sportswear and activewear are being designed that are not just high performance and comfort but fashion-oriented as well. One no longer has to necessarily hit the gym to wear printed yoga leggings or running tights. Men can wear the fitness t-shirts to work as well with a smart jacket over it. The upgraded designs and improved materials is what keeps the consumers hooked and entice them to come back for more. Fitness wear has officially come out of the gym and hit the streets! Workout or play, it's totally up to you.
Why would clothes that help people to stay healthy, look good and become fitter and healthy ever be out of style? Here is the great business idea you were looking for. Get in touch with world-class wholesale fitness apparel suppliers and get started.