Winter Layer Clothing Perfect for the Effortless Style
If you're not that big of a fan of tricky trends, then there are obviously the layer wear that has the ability to practically style itself. You should look for such top wear pieces that can be easily styled with go-to basics like jeans or other versatile variants. Hence, owing to the demands for the same, one of the popular wholesale custom clothing supplier has come up with a range of apparel pieces that you can have a look at. Thus, read on the blog below to know more about the sartorial layer pieces perfect for your style.
Leather Separates
The beauty of leather and faux-leather separates is that they add a directional element to an ensemble. Toss on a pair of leather trousers or shirt and let that piece do the work mixed with other basics. Look for dark neutral shades like blue or oxblood or even marsala to create a luxe look.
Slouchy Blazer
A slouchy blazer will bring a modern and sophisticated twist to any outfit. Your tee and trouser pairing will look much more "styled" with this addition. Great for petite women, especially if they want to experiment with oversized layer wear.
Oversize Shirting
Throw on an oversize shirt with a pair of jeans or trousers to make an instant statement worn open with a tee or closed. You can wear these with your favorite mom jeans. Skinny high waisted denims or leggings are also a great option, especially if you want to show off your abs.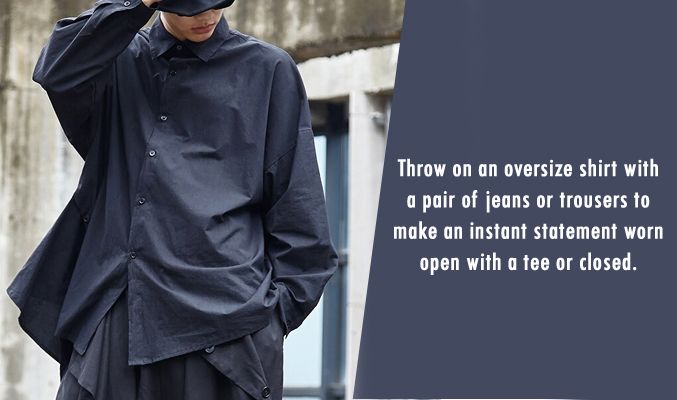 Re-Worked Trench Coat
You can essentially wear just about anything underneath an eye-catching trench coat with upgraded features like extra-long cuts and puff sleeves, and come across as quite forward. If you have a penchant for bold prints and textures then opt for something in a tribal Aztec print for an OOTD.
Knit Dress
A trendy knit dress is the ideal throw-on-and-go option. You basically need nothing more than an A+ pair of shoes for an instantly-chic outfit. Pastel shades are the in thing right now. However, other summery shades like butter white, lemon yellow works.
So, what are you waiting for? Get on touch with one of the fashion and fitness clothing manufacturer and checkout the vast assemblage of trendy apparel pieces like winter jackets, women's layer able pieces etc. These are available for reasonable wholesale deals. Drop a mail to the help team of the supplier to get cool discounts on the products.