Yoga at Home – 5 Tips to Make the Most out of Your Yoga Sessions
Millions of people practice yoga at home everyday. As commendable as that is, the problem is that majority of them fail to make the best of their sessions.
And perhaps that's one big reason why it is always recommended to head to yoga classes and practice under the guidance of qualified instructors instead of relying solely on DIY poses.
But again, we understand that your tight schedule and other obligations leave you with less time to spare for even breathing let alone heading to daily 45-minutes yoga classes.
For busy and home-yogis bunch like this, here are 5 winning tips to get the best result from even a small 20-mins yoga sessions—
1. Listen to yourself and your body
Don't blindly follow all the tips and poses without knowing how it's going to help you. Since you know yourself better, improvise different pose to meet your specific needs.
Understand the limitation of your body. Doing uncomfortable poses—however beneficial—or continuing for long hours can do more harm than good.
2. Clad yourself in perfect yoga apparel
This is one of the surest ways to improve your overall performance—invest in high quality yoga wears. Better wears supplement your flexibility; ensure you're well ventilated; keep sweats off you. When you feel comfortable, relaxed, pimping up your performance, gets easy. Today top fitness wear brands are offering many amazing varieties of yoga bras, leggings, t-shirts and more that are of top-notch quality. And best part? They are very affordable.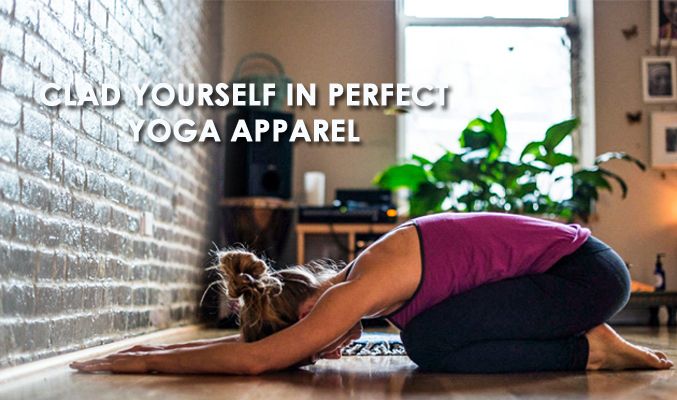 3. Keep away all the distractions
Even if you've planned for a 10-minutes yoga session, be serious about it and avoid all the distractions. Foremost, keep your phone away. Make sure you're alone in the room, the doors and windows are shut, and that there is no noise around. Early morning is probably the best time to do yoga when things are much quieter and you soak in the freshness in air.
4. Keep yourself hydrated
Keeping yourself hydrated is the MOST important thing. So at least an hour before your yoga session, drink enough water and give your body the time to consume it; don't overdo it though. Avoid drinking in excess before the session starts. Right after you're finished, drink water as needed. Avoid energy drink!
5. Spice things up with new poses
If you do of something in excess, you're bound to get bored of it. Much like gym workout, yoga sessions could at times feel like a pain. Plus, there would also be a time when those regular poses would stop being as effective, given you're now used to them. So spice things up every once in a while. Add new poses, experiment, and be persistent into pushing yourself. But don't get carried away too far either. Listen to your body, as mentioned in #1.
These are 5 simple and practical tips for all the home-yogis to make their even short yoga sessions much more effective (and fun, yeah).