Yoga Clothing Perfect For Homebound Fitness Routine
A fit body, mind and spirit can definitely lead to a healthy lifestyle. Hence, it is important for you to practice various forms of workout regime at homes so that you stay mindful and conscious of and work well. Yoga is definitely a savior in this case as it allows an individual to tap the inner being and create a balance within herself.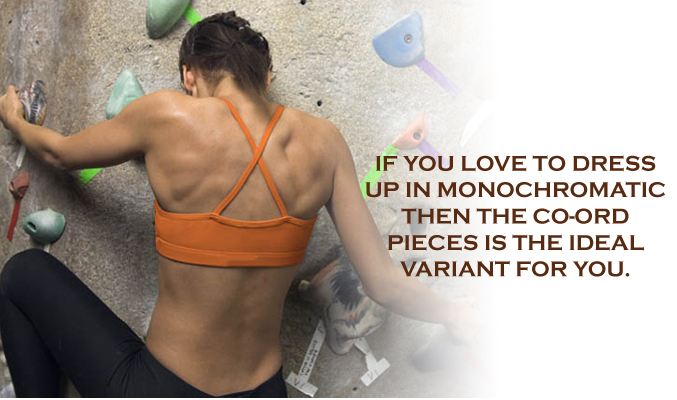 Therefore in this case, the correct clothing is necessary. Retailers can simply contact one of the popular yoga clothing manufacturer for their clothing needs. Meanwhile, let's read on to know more about the specifics of yoga outfits in the blog below.
Solid co-ords
If you love to dress up in monochromatic then the co-ord pieces is the ideal variant for you. Simply look for the blacks, greens, greys and even the reds. There are perfect for incorporating color into your everyday workout routine.
Spunky sports bra
Hot yoga is a rage right now for all the right reasons. You can simply opt for a pair of sweat-wicking leggings that can be worn with a pair of mesh accented sports bra. These will provide you enough breathability to turn your hot yoga session comfortable and fun!
Print Galore
Prints are perfect for imbibing style into your outfit. You can opt for the minimalist prints or stick to the big, bright and bold patterns that will definitely speak your mind. You can browse through a range of prints that are anything but boring. In fact you can also find black and white printed yoga apparel.
Vintage love
If you have a penchant for vintage clothing pieces, then we'd advise you to look for the block colors and even the retro prints that will definitely alleviate your outfit. In fact high waisted leggings are a great way to incorporate the vintage style into your everyday yoga outfit.
Business owners who want to invest in the best variant of workout clothing pieces can get in touch with one of the popular fitness clothing manufacturer. Browse through the ever expanding clothing collection and select the pieces that you wish to include in your store. State the bulk needs by dropping a mail to the help team.