3 Clothing Apparel Your Store Must Have If It's in Las Vegas!
Las Vegas – the Sin City.
Known for its flamboyant style and extravagance and standing tall amidst the Mojave desert, this is the place where everyone from the rich and powerful, to the daily and mediocre come to roll the dice. Literally.
Home to some of the finest casinos and hotels in the world, there is a little bit of gambling for everybody in Vegas. Even for clothing retailers in the city, it is imperative that they roll the dice with the right hand.
Today, we are going to take a look at 3 of the best apparels that every Las Vegas retail store must have. Want to find out?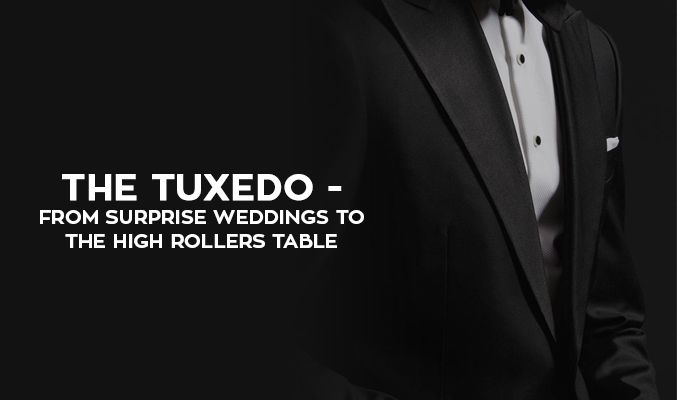 Let's take a look:
1. The Tuxedo
From surprise weddings to the high rollers table, it seems to be the Las Vegas uniform for men and for good reason. If you are clothing retailer in business and working in Sin City, having a rack full of tuxedo options is definitely going to work in your favor.
Just get in touch with wholesale clothing manufacturers and find out which one has the right quality when it comes to Tuxes.
2. The Evening Gown
If you have the Tux, then the evening gown should come hand in hand as well. Whether you want full blown Barbie dresses or sultry thigh slits, or both, the choice is really yours. All you need to do is get in touch with clothing suppliers USA today and find out more!
There are different styles in the evening gown and having more variety will only ensure better sales. So, make sure you pick more than just a type because women like their variety when it comes to dressing up.
3. The Track Suit
Okay, this might not be the most conventional clothing apparel idea for Las Vegas, but it sure works very well. The track suit is known for its flexibility and comfort, both of which appeal to men and women who do not want to turn up like James Bond characters.
There are different genres of tracksuits found today and if you pick from your wholesale clothing Las Vegas manufacturer, then we are pretty sure you are in for an absolute treat.
If you still don't know which type is best, just check out rapper Drake's collection – that is exactly what casual people want to keep it low key and still very stylish!
These are the 3 apparels that you must have in your collection if you are planning to rock your retail store revenue in Las Vegas. While nothing is really predictable here, you have to got to remember its ultimate motto:
"What happens in Vegas, stays in Vegas"