4 Sports Clothing Styles that Have Influenced Athleisure Fashion
Athleisure fashion has developed from sports clothing and there is certainly no mystery in that. However, one might wonder which are the trends that influenced this style the most and how. To help unravel these questions, this blog brings together some of the sports clothing styles from different activities and how they have influenced today's casual fashion! Let's take a look.
1. Yoga Pants from yoga
A staple for the ladies as far as athleisure fashion is concerned, yoga pants were previously worn for power and hot yoga sessions until women started finding out that it is pretty comfortable even to wear outside and they look pretty good when they wear it – that is what made this apparel such a deep influence on athleisure fashion.
Retailers all over, get yoga pants bulk ordered from wholesale yoga clothing suppliers to fill up their racks with different variations of this iconic attire.
2. Basketball Jersey from Basketball
The basketball jersey is no new addition to a fashion trend and has been part of the hip hop tradition for years. But now, with athleisure giving it new ramps to walk on, this jersey has surely become way more confident and innovative in its use. It is lightweight, extremely stylish (especially if you wear your favorite player's one) and can be paired with anything from denims to shorts and joggers; the only contingent – the person must wear dunk shoes to do justice to their brand.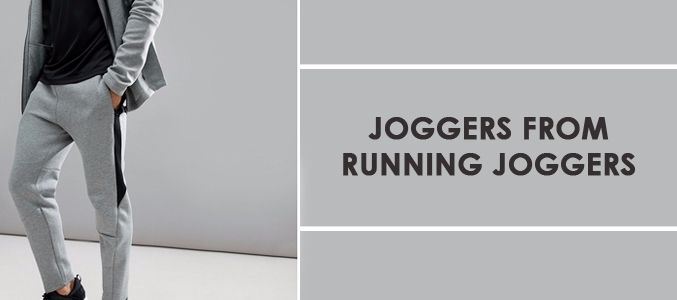 3. Joggers from Running joggers
Joggers had always been there as a silent member of most people's wardrobes who are into hip hop dancing or early morning running. Now a staple of athleisure fashion and its imminent poster boy, this trouser is making fashion ripples now it was long waiting to make. Unisex in style and good with sneakers or dunks, whatever suits whoever, this one's definitely a must have for everyone going gaga over athleisure. And the funny part is, you could just wear it with t-shirts or sublimated clothing and you would be good to go.
4. Vests from bodybuilding and cross fit
Gym vests have been there since the golden age of bodybuilding and now people have decided to wear them outside as well. Very comfortable and light, these are summer perfect and battle out the heat like nothing else. Just don't forget to apply enough sunscreen and be on the safer side of things.
Now that you know how all of these came into athleisure fashion and which sports they belonged to in the recent history, you must have quite an in- depth understanding of the trend. All of these are produced by sports clothing manufacturers which then supply distributors and retailers where you get them from – a pretty fascinating saga!