5 Fitness Wear Combos that Will Make You the Queen of the Gym
Before you start reading, get absolutely honest with yourself and answer the question- why do you go to the gym? Is it for the sheer motivation of becoming fit? Or is it a great social hangout place where you get to meet new people? Whatever be the reason, you love going to the gym. But once again, what do you wear to the gym? Discarded t-shirt and shorts? High functional sports bra and leggings? Whatever you wear, you love going to the gym.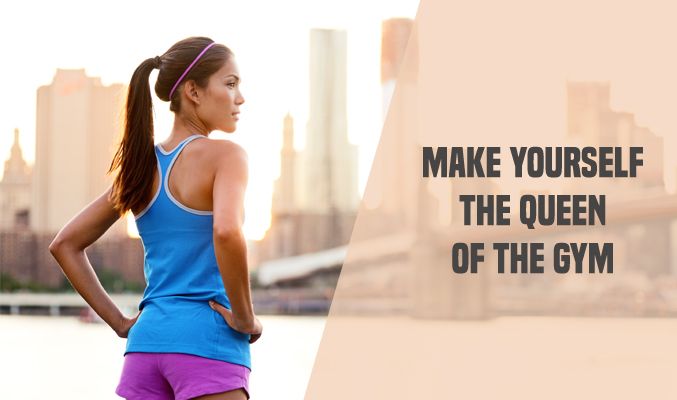 Our love for going to the gym is so overpowering that sometimes we tend to forget that there are certain gym etiquettes which we are required to follow. When it comes to fitness wears in particular (and being absolutely oblivious of the kind of workout you are doing), the permutation and combination of the clothes can be staggering. While some of the incorporation looks good enough to get all the attention, some can only add to your plight. Until your only motivation of hitting the gym can be justified as the need to post some extremely weird selfies on the social media, performance matters and they depend much on your clothes.
Taking five such combinations of clothes, scroll down to learn more about them. And once you have enlightened yourself with some first-hand fashion lesson, hit out for the gym by wearing them and winning some really appreciating glances.
The first combination uses three very efficient and essential piece of fitness wear. A sports bra with cut out details, an oversized tank top and a pair of leggings. You wear three of them together and further use a pair of sneakers to complete the look. Pick in dark palette for a smart, simple and effective appearance- exactly what most of us like.
Fitness clothing has one very big advantage. They are comfortable to the supreme. A t-shirt in grey teamed with a pair of color blocked capri (grey and white can create a fine illusion) is ideal for an early morning gym session. For footwear you can opt for a pair of white trainer to look elegantly sporty.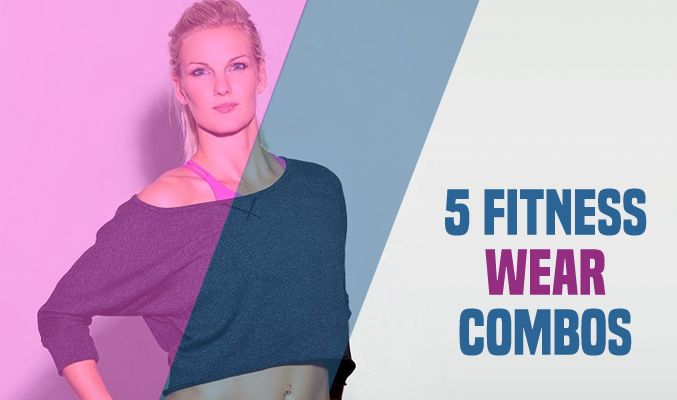 We never leave out an opportunity to wear printed leggings to the gym. Have you noticed how idiosyncratic classy they are? Thus, a pair of printed leggings (in summer patterns like floral and in bright hues) worn with a hoodie in neutral color is what you absolutely need to look stunning. The conventional shade will tone down the vibrancy of the prints to a certain extent, thus, bringing balance to the outfit. White trainers will the perfect stoke of finish.
A slight variation to the above combination, for this look, you trade your hoodie for a nice and comfortable sports bra. You can pick the shades consequently based on the season. Advice would still be to pick dark and sober colors as that will not only hide the sweat patches, but also bring a sense of balance to the otherwise loud printed leggings.
We are putting together a list of gym clothes and not mentioning a pair of shorts is a crime seldom forgiven. So pick a pair, one that is easy on the skin and good to look at, a single texture shorts shining through and team it with a sports bra in the same color or a tank top with a contrasting hue. To put together a sober guise, you can further resort to wearing a pair of athletic shoes in neutral shades.
Thus, to conclude, pick the fitness clothes you feel like and try out the above mentioned combinations for a definitive appearance in the gym, which boosts not only your performance but also your guise. Fitness wear wholesale can be purchased by the retailers from renowned manufacturers. The clothes can be purchased in bulk by getting massive discounts.